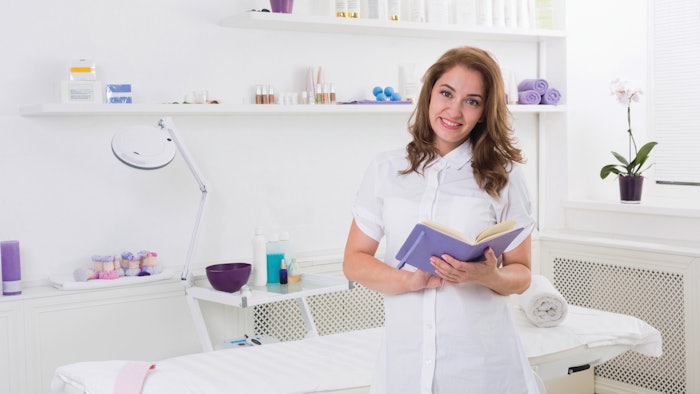 Spa directors often worry that hiring the right team will be their most challenging task. Then, they come to realize that retaining those staff members is an even larger challenge. Finding practitioners with both the technical skills and personality traits that make them the right fit for your spa takes a significant investment of time, as does keeping them happy.
Each time a spa loses a staff member, there's a financial burden and it impacts the energy within the facility. If it loses a therapist or technician, appointment times can't be filled, specific treatments may need to be omitted from the service menu and there's a risk of clients leaving the facility to follow their practitioner. When front desk, administrative and other key personnel leave, the spa's efficiency and the team's dynamic can be negatively impacted. In all cases, it takes time—and lost revenue—while spa management searches, interviews and trains new employees.
For these reasons, it's important to do everything you can to retain your staff, from receptionists to specialists. If you create a plan to hire correctly, communicate your expectations clearly, help employees feel important, compensate them well and keep them excited about their work, they'll want to remain a committed member of your team. These five pointers will help you better retain your valued employees.
1. Hire Correctly
Do you have a clear job description for each position? What qualities would your ideal candidate possess? Are you skilled at the interview process, knowing what questions to ask to gain a clear understanding of how the interviewee would actually perform on the job?
These are some important considerations for ensuring that you hire the right candidate. Management consultants can be helpful here, if you need assistance. Also, you can involve another staff member who will work directly with the candidate in the new position, as they likely have additional perspectives and specific insights.
The interview process should involve several steps, the first being a phone discussion where you can assess the candidate's communication skills. An in-person interview (once the pandemic is no longer a concern) will allow you to determine if they're prepared and present themselves well, have the skill set you need and are enthusiastic about joining your team.
Additionally, assessment tools can give valuable insight into what makes a candidate "tick" and if they will truly be a good fit for your spa. Susan Bellows, founder of management firm Susan Bellows & Associates, is a management consultant, trainer, national speaker and author who administers various assessment surveys to help aid employers. These online assessments validate whether someone is a good fit for a new position based on emotional intelligence or their DISC behaviors (dominance, influence, steadiness, conscientiousness). The reports generated from these assessments quickly determine the driving forces and motivators that influence employees and ultimately make them happy at work. Never mind trying to retain them, you don't want to waste energy training staff members who ultimately won't feel fulfilled on the job six months down the road!
Continue Reading the other 4 tips to stop employee turnover in our Digital Magazine...
For more than 25 years, Dawn Nooney, owner of renew.calm in West Springfield, Massachusetts, has been a licensed esthetician and nail technician specializing in spa therapy and medical aesthetics. She opened renew.calm two decades ago, offering body treatments, skin care, hair removal, nail services, energy work and yoga classes. A former esthetic educator, radio program host and spa consultant, Nooney loves teaching and helping wellness professionals.