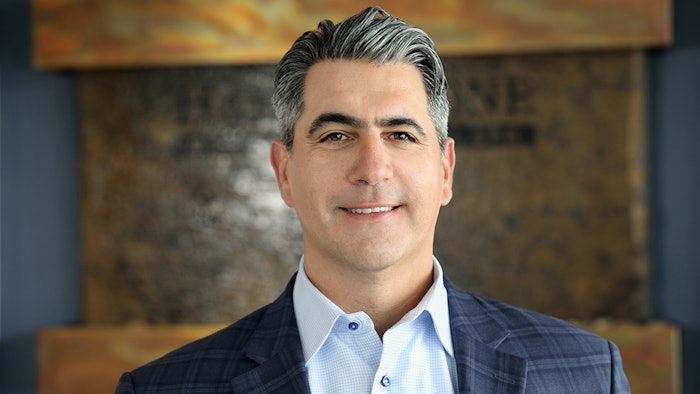 Massage is one of the most classic treatments and therapies in wellness, due to its pain management and relaxation-boosting benefits. Although John Teza, president and chief development officer of Hand & Stone Massage and Facial Spa, has only been with the chain since August 2020, he's well versed in the spa industry, especially when it comes to massage. See Teza's post-pandemic tips for spa pros, and which wellness trends he predicts are on the horizon.
[UPDATE] John Teza was recently announced the chief executive officer of Hand & Stone Massage and Facial Spa. Teza came to Hand & Stone as chief development officer and president a year ago after serving as a principal at NRD Capital Management leading operational and strategic functions for a number of restaurant and retail concepts. Prior to that, he was chief development officer at Jersey Mike's Subs where he directed all aspects of brand expansion for the New Jersey-based chain of 1,750+ units and $1.2 billion in system-wide sales.
1. How did you get started in the industry?
I have been involved in multi-unit consumer and franchise businesses my entire career, starting in 1997. I joined Hand and Stone in August 2020 but have been a member at our Spring Lake, New Jersey, location since 2009. I'm also an ardent supporter of massage as a part of an overall wellness and pain management routine.
2. What is your best piece of advice when it comes to spa operations?
Strong leaders build teams that feel empowered, supported and confident. Strong, customer-centric spa cultures tend to have higher retention rates and attract better (and more) talent. You can't do enough to build your team. When the team is right, customer demand is never an issue. Success in every key metric aligns with retention and tenure, from customer service and engagement scores to average ticket and enhancement percentage.
3. What's the most fun part of your job?
We're a franchise company, which means our franchise owners are building their dreams, using the Hand & Stone brand as their platform. I can't think of anything more fun or rewarding than playing a small part in that.
4. What's on the horizon for Hand & Stone Massage and Facial Spas?
Diversification in our service offerings and our business model is one of the pillars of Hand & Stone's success. Our customers love the breadth of enhancement opportunities across our core services, so we continue to introduce them. Dermalinfusion and CBD were two huge new rollouts in our recent past. Along those lines, we have some very exciting new items in store for our clients that will be announced in the near future. We're also deep into a technology upgrade that will allow our customers to interact more efficiently with the brand—think hyper-efficient mobile booking, membership management, service upgrades and last-minute availability notification.
Continue reading our Digital Magazine for more burning questions...