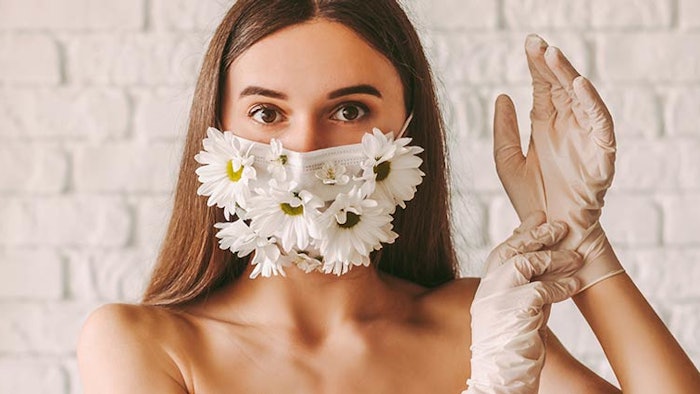 So much has happened this year, and it's expected that even more will change. For now, it seems that there really is no going back to the normal we all once knew. The spa and wellness industry in particular has been impacted greatly by the pandemic, but it's also a strong industry that has continued to adapt, endure and face whatever the future may hold. To help spa pros prepare for that future as best they can, DaySpa sat down with Jessica Timberlake, public relations manager of Éminence Organic Skin Care, to discuss some key industry changes, what to expect moving forward and how you and your business can adapt.
How has quarantine impacted the spa industry?
The industry has been dramatically impacted by the pandemic: 99% of spas were closed for quite some time. Not surprisingly, 93% are reporting a "significant" or "detrimental" effect on their businesses. In the wake of COVID-19, the International Spa Association (ISPA) partnered with PricewaterhouseCoopers to monitor consumer insights, as well as conduct their own surveys of spa operators and brands, to understand the measurable impacts on the industry. Using the data gained from this invaluable research, the industry is redefining what a safe spa experience looks like for consumers.
Spas are making strategic plans to open safely. Spa owners and directors are considering the layout of their facilities, as well as the services they offer. Personal protective equipment will be part of the spa staff uniform and, in many places, also available to guests. According to an ISPA study, 60% of spas are providing gloves to staff and clients, and 67% are offering masks and temperature checks. The facilities, reception areas, locker rooms and lounge areas are reducing occupancy and have been reorganized to accommodate social distancing protocols. Detailed sanitation protocols have been implemented between treatments, with 20 to 30 minutes being scheduled between each guest to allow for this. Saunas, steam rooms and whirlpools will likely remain closed until further notice.
What advice would you give spas getting ready to reopen?
Despite all the changes, you still have the ability to provide a comfortable environment for your clients. They may ask more questions or need more TLC to ensure they're comfortable every step of the way.
If spas aren't ready or permitted to reopen yet, what can they do for income?
There are plenty of different options for businesses who are unable to reopen, including:
Curbside pickup. Encourage your clients to continue placing orders, and deliver products to them curbside (your spa or their home), allowing for adequate social distancing.
Continue Reading to see more on how you can find success during quarantine...