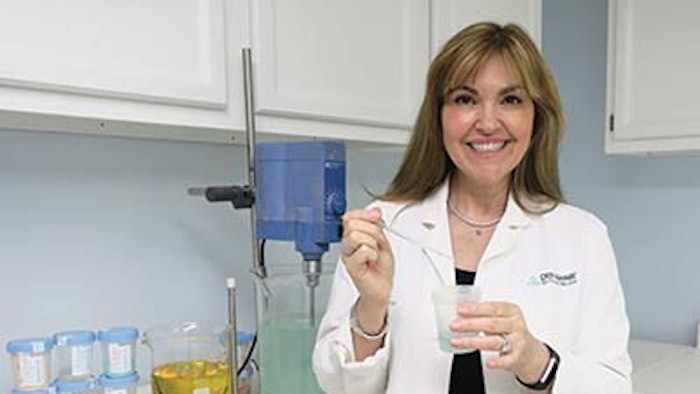 Gul Zone, DermAware Bio-Targeted Skincare
Passion makes the spa industry go 'round, and Gül Zone, CEO of DermAware Bio-Targeted Skin Care, is someone who has plenty of passion and knowledge to share. We were lucky enough to chat with Zone to learn about her best advice for spa professionals starting in the industry, and to find out what's new and exciting with the brand.
DaySpa (DS): What's the most fun part of your job?
Gul Zone (GZ): I love formulating new ideas. This entails everything from creating new individual products to a new line, and on the larger scale, entering a new market. I'm happiest when I'm creative and can share my creations with others. I greatly enjoy meeting our brand partners, educating professionals and empowering our community.
DS: What's in the pipeline for the company?
GZ: We're working on several new projects, including some in new markets. DermAware will be expanding its corrective product lines for age, acne and pigment control. We'll have some new serums, masks and everybody's favorite: some new peels. Stay tuned for the reveal of our new 'Top Secret' formulations!
DS: What's your top tip for improving skin health?
GZ: Don't skimp on your daily skincare routine. This routine should vary and evolve with seasons, age and lifestyle. After all, there isn't only one 'magic' potion that can simultaneously enhance the beauty and health of our skin.
Continue reading about Gul Zone in our Digital Magazine...