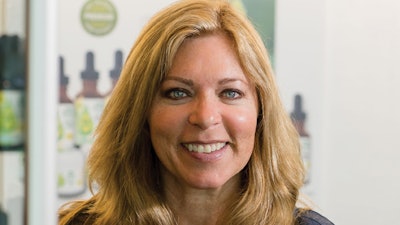 What makes your company unique?
CBD Best Oil has been operating with the same farmers and FDA-approved lab since 2015, and we have our own organic family farm in New York. We don't use pesticides; we third-party test all of our products; and we use a seed-to-sale business model.
If you could cross one thing off your to-do list, what would it be?
Selling our products internationally, including Bermuda, Israel, Dubai and Turkey.
What is the brand's hero product?
The Beauty and Eye Creams feel amazing and provide great antiaging results. I love the way our Beauty Cream makes my skin glow! I'm also fond of our Triple Relieve Salves, which reduce muscle, joint and nerve pain almost immediately.
How do you unwind?
I love to read, hike or just enjoy nature with my family and dogs.
Who inspires you?
Richard Branson, the owner of Virgin Atlantic. I think he's innovative, down to earth and very generous. His mantra is to do something (whatever it may be) better than everyone else.
What's on your bucket list?
I want to acquire a boat and sail it down the East Coast, and from island to island.
Tell us something most people don't know about you.
I've been treating my own permanent nerve damage with the brand's tinctures, and I have four highly technical patents pending.
If you weren't in this industry what would you be doing?
I think I'd be teaching organizational behavior and leadership.
What advice would you give your younger, just-starting-out self?
Take business courses in college, take risks and think big!
Rapid Response
Personal mantra: What you think about becomes your reality; believe you can and you will!
Last good book you read: You Are a Badass Every Day by Jen Sincero
Would most like to meet: Oprah and Mother Theresa
Favorite food: Eggplant Parmesan
Favorite city: Rochester, New York, and Denver
Pet peeve: People who tell you that you can't do something in a vision-limiting way.
Can't leave the house without: My cell phone
This story first appeared in the February 2020 issue of DAYSPA Magazine. To receive the magazine, 
subscribe here
.