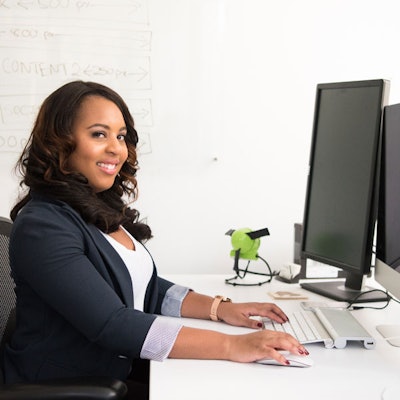 A spa/salon manager is a role that many beauty therapists aspire to achieve during their career. From managing staff, daily operations and budgets to marketing and services, managers must have strong leadership skills and the drive to achieve results and motivate others. The role requires hard work, dedication and a passion for the industry. That's why CIDESCO has combined the first-rate knowledge of its members and years of experience to launch its International Guide to Beauty and Spa Management, part of a series of expert guides for spa pros available to download.
The document has been compiled by the CIDESCO International Board and members to guide future managers through the steps to success, including core skills, a typical day in the role, and training courses as well as helpful advice from key CIDESCO members at New York's Aesthetics Science Institute and Camelot International.
"We are continuously striving to inspire and educate in our wonderful industry. We are in a unique and positive position where we can provide both our students and prospective students with advice from our highly experienced members and board to support them in their studies and future careers. We hope that by reading the guide, our CIDESCO students will feel inspired and equipped with the knowledge to reach all of their goals," says CIDESCO president Anna-Cari Gund.
About CIDESCO:
Founded in 1946 in Brussels with its Head Office in Zurich, Comité International d'Esthétique et de Cosmétologie (CIDESCO) is the World Standard for Beauty and Spa Therapy. Membership is open to schools, colleges, beauty salons, spas and students looking to achieve a superior level of training and the CIDESCO Diploma qualification which is globally recognized. CIDESCO is proud to be represented in over 40 countries across five continents.