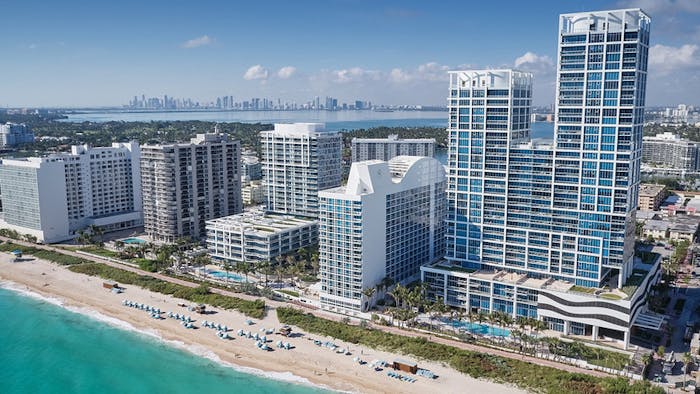 Courtesy of Carillon Miami Wellness Resort
The Carillon Miami Wellness Resort has received an official proclamation, signed by Mayor Dan Gelber and Commissioner Mark Samuelian of the City of Miami Beach, naming October 27, 2021, as "Carillon Miami Wellness Resort Day."
The proclamation honors the renowned beachfront hotel and spa for its efforts in serving the community and supporting the local economy through tourism and job opportunities. Carillon Miami has previously been recognized by Condé Nast Traveler, Travel + Leisure and others for its all-suite property, luxury spa and attentive service.
"We are truly delighted and honored to receive this proclamation from Mayor Gelber and Commissioner Samuelian," said Patrick Fernandes, executive managing director of Carillon Miami Wellness Resort. "On behalf of the Carillon Miami executive team, we want to thank the City of Miami Beach for recognizing our efforts in health and wellness and for awarding our property with this esteemed achievement. We look forward to continuing to work together to support these incredible health and wellness initiatives, and to supporting the City of Miami Beach community."