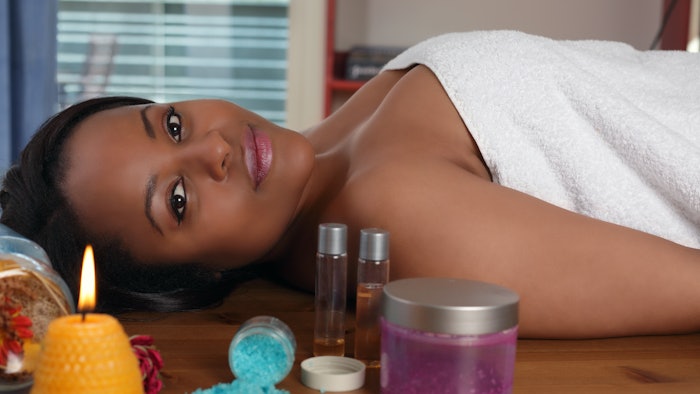 Wellness brand Aromatherapy Associates has launched four touchless In-Room Wellbeing Experiences that are available to guests staying at the company's partner properties, aimed at helping those who may be nervous about visiting the spa to enjoy the luxury of a professional wellness treatment. 
The treatment kits comprise up to five products, pre-recorded walkthroughs and a well-being guide, all of which allow guests to administer the service in their hotel rooms and further the treatment at home. 
"We know our spas have done a magnificent job at ensuring their guests feel safe to return through their doors, but we also understand there may be a few that are still reluctant to venture as far as the spa,"  says Christina Salcedas, global director of education and wellbeing. "So, these In-Room Experiences are a natural progression in our spa treatment portfolio."
With a focus on today's consumer needs, the collection features four options designed to restore clients' minds and bodies:
A Moment of Restful Sleep
A Moment of Calm and De-Stress
A Moment of Recharge and Revive
A Moment to Ground and Restore
Once a client books an In-Room Wellbeing Experience, the spa team will deliver the kit and product use guidelines, along with specific techniques that will enhance the service, like breathwork. The guests may choose how much contact they receive. 
"This takes the spa to the next level," says Anna Teal, CEO of Aromatherapy Associates. "Bringing our knowledge and treatments into the digital arena offers significant added value to your consumers and also to the spa's revenue stream."