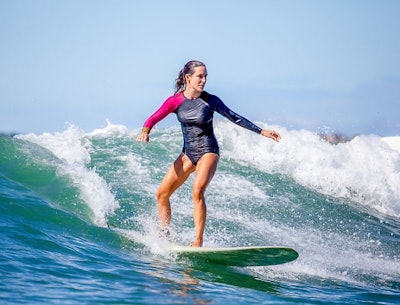 Spafinder Wellness 365 predicts the top ten trends poised to shape the wellness, hospitality, travel and spa industries in its 13th annual Global Spa & Wellness Trends Forecast for 2016. This year's trends show wellness stepping up to meet the challenges of all kinds of stress, from a rising generation of children who are anxious and overwhelmed, to adults who are suffering the effects of a hyper-connected workplace, demanding hours, and sedentary habits. The latest trends are also breaking taboos to focus on healthy sexuality. Providers aren't afraid to take on sensationalism and shame to shape new models for exploring and developing individual sexual wellness and happiness. In addition, the trends reflect people's ongoing desire to bring more health and wellness into their current forms of escape with wellness travel. Take a look at the top 10 trends!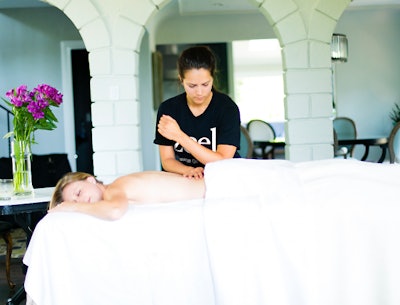 On Demand: Uber-izing Spa & Wellness
Apps and on-demand services are revolutionizing dozens of industries, including beauty and wellness. These new on-demand options provide an unprecedented level of flexibility, immediacy, and convenience, and many established industry leaders are also adding or partnering with on-demand services. Leading the trend: Zeel in the U.S. or Urban Massage in the UK, both on-demand massage industry leaders, and manicure service Manicube, recently acquired by famed Elizabeth Arden Red Door Spa.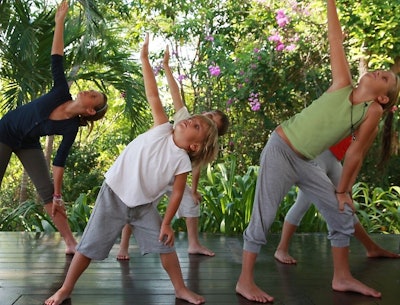 Parenting Well: Serious Spa & Wellness for Kids
Poor diets, constant stress, and hours hunched over glowing screens are taking their toll on kids. This year look for more mindfulness and meditation in schools, kid-focused yoga classes, massage for toddlers, wellness-centric family vacations, or just an emphasis on local, organic eating, as parents reveal themselves willing to dedicate considerable time, attention, and, yes, money toward this niche that promises to be one of the industry's most significant areas of growth. Leading the trend: The David Lynch Foundation's Quiet Time meditation program and family-friendly and wellness-centric Six Senses resort in Laamu Atoll of the Maldives.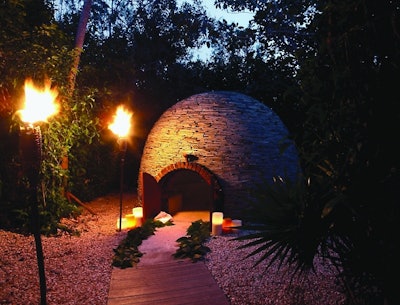 Temazcal
After thousands of years healing indigenous peoples, the ancient Mexican practice of temazcal (pronounced "temas'kal"), an elaborate ritual in which a trained shaman uses heat, steam, aromatic herbs, and ancient prayers and chants to connect guests with forces of the physical and spiritual world) is the latest manifestation of travelers seeking out native, authentic wellness offerings. Leading the trend: El Dorado Royale, the Rosewood Mayakoba, and The Viceroy—just a few of the luxury resorts dotting the coast of the Maya Riviera that offer authentic temazcal sessions.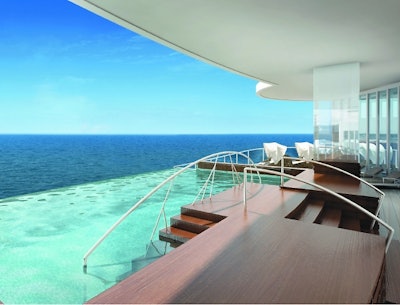 Healthy Cruising: The Ship of Excess Has Set Sail
Wellness is boarding ship, allowing travelers to de-stress and keep healthy while onboard and even once they dock. In 2016, think less cruise ship and more floating retreat as some of the most impressive spa and wellness programming and facilities in the world take to the high seas. Look for everything from yoga sessions on deck to medical beauty treatments to indigenous wellness and adventure activities while docked. Leading the trend: Raison d'Etre's LivNordic; Canyon Ranch SpaClub aboard the Seven Seas Explorer, set to sail its maiden voyage July 2016; and Carnival Corp.'s Fathom brand, which fuses travel with social responsibility.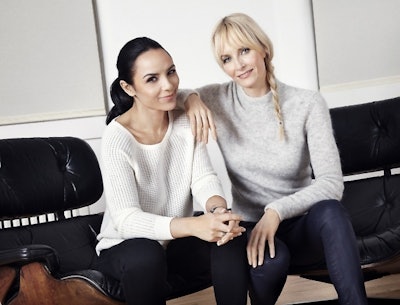 Sexual Wellbeing: Taboo No More
Every kind of wellness is now promoted, but sexual wellbeing, in a culture where sex is often about sensationalism and shame, has been left out of the equation. Change is underway: more sophisticated sexual wellbeing and literacy programming at wellness retreats, spas, hospitals and fitness studios, and everything from newhigh-tech sex fitness trackers and "toys," to some out there touch therapies, to sex-forward hotels. Leading the trend: The new WOMANOLOGY+ RESTORE HIM® clinics at Southern California's Hoag Memorial Hospitals and Shh Retreats, held in an European estate house, where women take a no-holds-barred dive into every aspect of sexual happiness.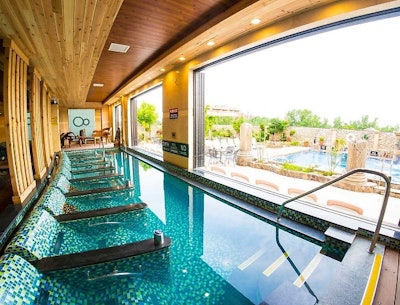 Skin Care Gets Seoul-ful: The Korean Beauty Explosion 2.0
South Korean beauty was an emerging trend in 2015, but that was just the beginning. Whether it's full-service spas, a seemingly limitless variety of facemasks, or 10-step skin-care routines, Korean beauty, for women and men, is much more than just a fad. Look for South Korea to become the global leader of affordable, innovative, and well-marketed products and more Korean-inspired spas, which combine spa and beauty with fun for the whole family. Leading the trend: Peach & Lilly, a South Korean beauty product distributor, and Korean mega-spa chain, Spa Castle, U.S.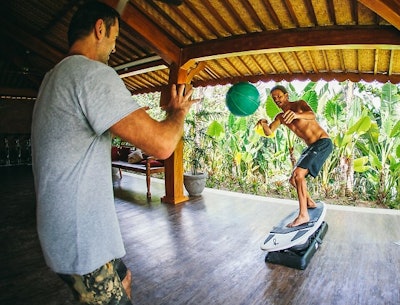 Surf's Up! New Waves in Wellness
Surfing (and spinoffs like standup paddle boarding) is fast becoming a new wellness travel genre. It's rapidly expanding (to women, families, the wealthy—and in 160 countries from the North Shore to the North Sea) and we're seeing a wide range of offerings: the cool surf + wellness property (blending spa and wellness offerings with surfing/surf classes, at every price point), an explosion of welcoming all-female surf retreats, and a new wave of surf-simulating fitness classes and wave-simulating surfing parks. Leading the trend: Hotel Komune Bali, which marries "destination spa" levels of wellness with surfing and paddle boarding lessons at a famed wave break, and SurfSet Fitness, which has expanded to 250 studios in 20 countries.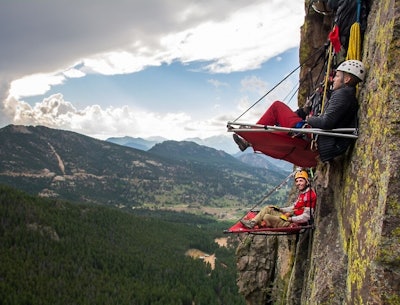 The Adrenaline and Zen Cocktail: Resetting the Mind & Body
More extreme adventure travel is the zeitgeist, and we're seeing a dizzying proliferation of high-octane adventure topped off with "après-adrenaline" relaxation at spas, resorts and wellness retreats. The medical science reveals why this seemingly paradoxical contrast therapy is addictive: adrenaline rushes followed by "Zen" relaxation uniquely reset and quiet the brain, and result in the most blissed-out relaxation. The new adrenaline + relaxation combos are less a paradox than adestination…and more destinations are serving up this mind-body cocktail. Leading the trend: Costa Rica's Rio Perdido, with a balance of extreme adventure and spa/hot springs relaxation, or the new CREACTIVE By Cirque du Soleil program at spa resort Club Med Punta Cana, Dominican Republic.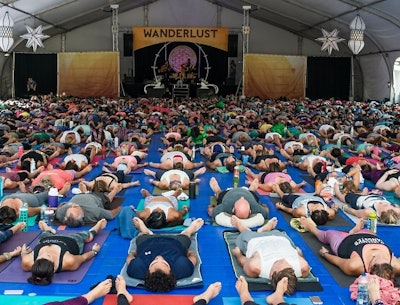 Well-Fests: Festivals Shift from Wasted to Wellness
Move over Burners, ravers, and party animals—the latest festival trend is wellness. Wellness festivals are cropping up all over the globe, celebrating health and wellbeing while still embracing the spirit that makes music festivals so popular (many of which are also adding wellness components to their own lineup). Leading the trend:Wanderlust, which has a roster of festivals spread across a half-dozen countries, or the UK's Innocent Unplugged, which bans technology and offers only pedal bikes and a giant people-powered hamster wheel to provide power.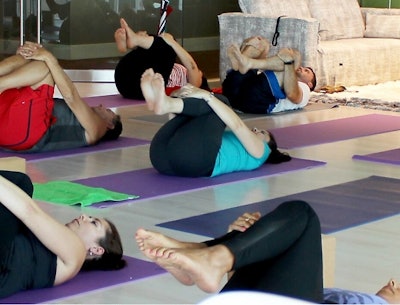 Workplace Wellness Wakes Up
The idea of wellness in the workplace has been around since the '70s, but it remains a luxury for most global workers. Forward-thinking companies understand that a culture of wellness has a positive impact upon productivity, and narrowly focused programs are metastasizing into an all-encompassing environment that fuses company welfare to employee wellness. In the next five years, expect to see more spa and wellness integrated into the workplace in unique ways. (Think free yoga and meditation classes, financial counseling and mandatory vacations.) Leading the trend:Workplace wellness at Google, Apple and Virgin Group Ltd.
To read the complete version of The 2016 Spa & Wellness Trends Forecast, visit www.spafinder.com/trends2016.