Need to Know
Opened in 2012 by CEO Kate Percival and medical director Tim Evans, MD, Grace Belgravia is billed as an integrated wellness stop for busy women that focuses on preventive medicine and "aging well." Located in a historic building, the 12,500-square-foot facility exudes serenity and luxury. In the spa, an herbal sauna, steam rooms and relaxation area provide opportunities to unwind, while a state-of-the-art gym hosts 100 weekly fitness classes as well as personal training sessions. The Restaurant and Apothecary Bar & Café serve healthy, seasonal food, and welcome men and nonmembers at designated times.
RELATED: Spa Snapshot: Sojo Spa Club, New Jersey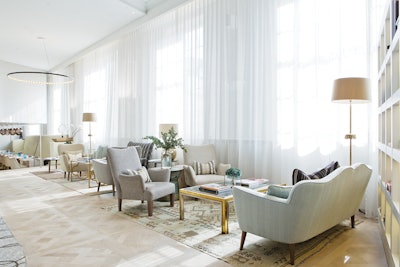 Noteworthy
Management keeps an eye out for innovative product lines, and recently introduced JK7, created by Jurlique founder Jurgen Klein, to the on-site boutique's retail lineup. And, as befits Grace's holistic approach to health, a rotating series of events covers art exhibitions, book clubs and #GraceTalks, insightful panel discussions by industry experts and academics on health-related topics. "There's really no limit to what we might achieve with Grace," says Percival. "It would be wonderful to take it to the next level, around the world—and make a real difference in the way women view themselves, and how they manage their lives."
PHOTOS: Kamaha'o, a Marilyn Monroe Spa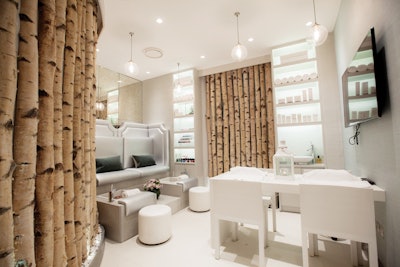 Signature Services
Members have access to 40 medical experts in everything from nutrition to fertility, while nonmembers can book select spa treatments. Results-driven offerings including an Ultimate Aromatherapy Associates Facial (60 min./$132; 90 min./$184) share the menu with "natural facelifts" by CACI and peels, while body services encompass massages, hammam sessions and Capri Leg School (75 min./$290), designed to boost circulation and encourage detoxification. Also popular: intravenous infusions, and appointments with healing, spirituality and facial reflexology specialists.
–by Lesley McCave