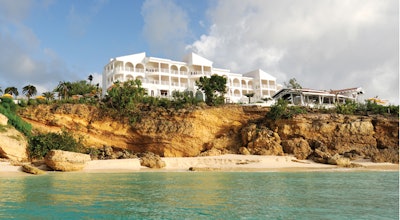 A simple, intimate boutique spa tucked inside a picture-perfect Caribbean resort.
As if Anguilla's white sand beaches and crystal clear, turquoise waters weren't distinguishing enough, Malliouhana's villa-style spa is situated in an elegant stand-alone bungalow. This cottage, which held several guest rooms before the resort's late 2014 remodel, features warm terra cotta floors and white stucco walls decorated with homey island touches: tribal curtains, hand-painted flags of local islands, ocean- and nautical-themed artwork and weather-worn wooden row oars. Despite its locale at the center of the resort, the spa's petite yet warm and inviting spaces were designed purposefully to remind guests that they're on an intimate island retreat. "Our small space offers a distinctive opportunity for guests to be in an exclusive setting that's focused on personal service and privacy," says general manager John Vasatka.
The spa runs regular promotions—seasonal offerings such as summer's Sea Salt Exfoliation (60 min./$95) using salt from Anguilla's salt pond; or discounts on same-day appointments booked before a certain time—which are printed in the daily digest that guests receive during breakfast and upon check-in. But the skilled hands of The Auberge Spa's therapists are the main draw. "Our staff provides poolside massages," says Vasatka, which reminds resort visitors to make their way to the spa during their stay. "Our powerful combination of unique services, products and a breathtaking location are our best marketing strategies," he adds. When the treatment rooms fi ll up, guests can opt for the Dreamy Trade Winds Massage (60 min./$170, 90 min./$250)—a customized protocol performed in the privacy of their villa.
Education, one-on-one training and consistent feedback are the keys to maintaining a small yet stellar staff . "We work closely with our spa team, provide continuing education for them to master new treatments and modalities, and offer personalized coaching in their day-to-day work," says Vasatka, who explains that on a remote island like Anguilla, most employees come through direct referrals.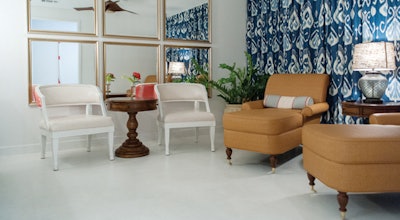 The spa's best-selling body treatment is the Coconut Dream (90 min./$235), during which the therapist uses handmade therapeutic compresses—filled with sand sourced from Malliouhana's beaches, plus coconut and passionfruit—as massage aids. The experience is punctuated by a chilled glass of coconut passion fruit nectar. Couples opt for the spa's carefully crafted Tamarind Tree service (90 min./$475), which lets duos paint one another in a house-made tamarind scrub. After a full body massage, the pair relaxes on the suite's outdoor veranda with chilled champagne. "Our guests love this service because it's playful and engaging," says Vasatka. "It's ideal for creating long-lasting vacation memories."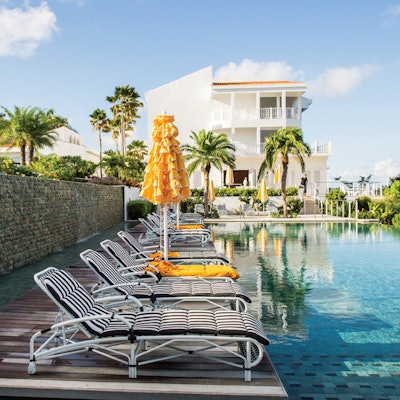 The spa stocks Naturopathica and TARA Spa Therapy products in its back bar and on retail shelves, and incorporates the Body Bliss customized aromatherapy app and mixing bar for body services. A private label amenities collection is used in the spa's showers and is available for sale.
– by Rachel Kossman