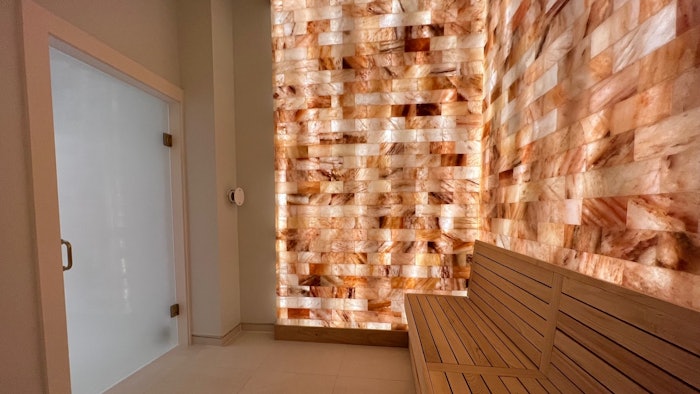 SALT Chamber announced a partnership with PGA National Resort in Palm Beach Gardens, Florida, and Venus William's V Starr interior design firm. The companies developed two salt room concepts, available for private and group use.
V Starr led the renovation of the 40,000-square-foot spa, which is part of the PGA National Resort's recent $140 million renovation. The former director of spa at PGA National, Cecilia Tate, was a main player in the development of the salt rooms that help to provide respiratory wellness for guests. 
The newly designed salt room features Himalayan salt décor, and provides clients with a salt therapy service that helps cleanse their respiratory system, increase lung function, improve the immune system and boost mental wellness. 
"I'm so glad we partnered with SALT Chamber in having two very unique Himalayan salt rooms with the SALT FX halogenerator. While the salt décor provides a great ambience, the respiratory and skin benefits come from the dry salt particles dispersed into the room," said Tate. "Working with Leo and the team was a great process from start to finish. Their knowledge of the wellness benefits of halotherapy, the industry and their experience in design, install, training and marketing support has been invaluable."