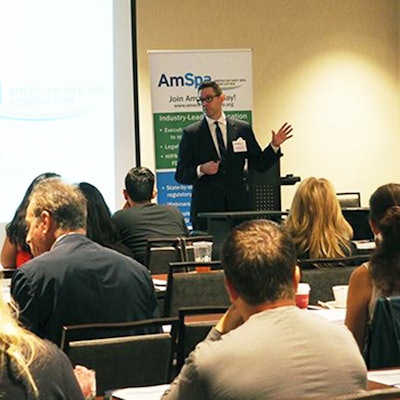 Even though more Americans are over age 65 than ever before, a new American Med Spa Association (AmSpa) study reveals that younger generations are driving the med spa boom.
The medical spa industry is one of the fastest developing in the US, with revenues growing at a double-digit pace since 2010, and by more than 20% per year since 2013. According to the AmSpa's State of the Industry Report, the 4 billion dollar industry projects to grow an additional 8% by 2020 as the Millennial population ages and invests in non-invasive procedures.
RELATED: Spa Design Trends for 2018
Millennials have now surpassed Baby Boomers in numbers, making the medical spa future bright as they enter prime income-earning years. Millennials currently account for nearly 20% of medical spa patients, and growing. This age group (18-34) is dedicated to prevention, and enjoys the non-clinical environment and shortened wait times for appointments that med spas offer.
It's no surprise then that fully 50% of medical spa owners believe that their revenues will increase more than 10% this year according the AmSpa survey.
RELATED: How to Market Your Spa on a Budget
"Today's society is highly in influenced by Hollywood, where looking younger has become the best way to feel younger," Alex Theirsh, CEO & Founder of AmSpa. "Consumers are very focused on the many affordable and ingenious ways to retain that feeling of vitality and youth."