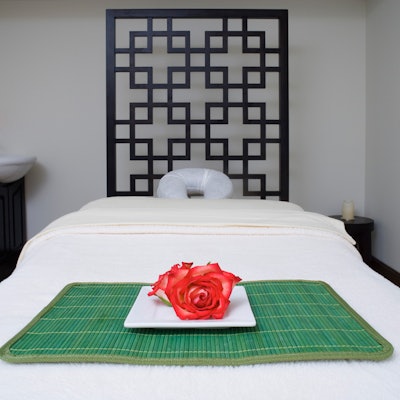 Find out how University of California, Irvine's
Spa & Hospitality Management Certificate Program
can help you maximize your career potential.
1. Learn from a top-rated university. University of California, Irvine Division of Continuing Education provides quality education on a global scale so that professionals from virtually anywhere can develop the skills necessary to advance their careers. We have proudly delivered exceptional educational experiences to more than one million learners from over 115 countries. University of California, Irvine is ranked among the top 50 universities nationally and in the top 10 of all public universities, which signifies a well-known, uncompromising standard of excellence.
2. Take classes from home… or wherever you are! The Spa & Hospitality Management Certificate Program is the only one of its kind offered 100 percent online. The convenient format allows you to log into your classes any time of day and from anywhere in the world. Learn how to effectively manage a spa through a virtual learning environment that makes it easy to interact with your instructors and fellow students—further enhancing your experience by encouraging relationship-building and networking that can lead to career advancement opportunities.
3. Get educated by the experts. Spa & Hospitality Management Program instructors have been leaders in the spa industry for decades, and they share firsthand knowledge from real-life experience. All courses are approved by the University of California, Irvine, and are designed to give you the most comprehensive, practical training available in the industry today. Program graduates have quickly and successfully moved into management roles and beyond, some even transitioning from completely unrelated fields.
4. Benefit from no applications or prerequisites. Although the Spa & Hospitality Management Program is a university-level offering, there are no barriers to enrollment. Everyone is welcome to register for courses without formally applying or satisfying any educational prerequisites. Every course you successfully complete will appear on an official transcript from University of California, Irvine Division of Continuing Education.
5. Customize your learning experience. Maybe you're a spa director seeking to update your skills in marketing or retail management. Perhaps you're a massage therapist or esthetician hoping to advance to a management role by completing the certificate to strengthen both your knowledge and credentials. Maybe you dream of opening your own spa and need to grow your skills in finance and leadership. Whatever your personal goal, courses in the Spa & Hospitality Management Program are available on an individual basis or as part of earning the full certificate. Take one or take them all!
6. Pay as you go. Spa & Hospitality Management Program courses are offered four times a year, and a variety of topics are available for registration each quarter. Even if you choose to earn the full certificate (a total of seven courses), you are only required to pay for what you take in any given quarter. Those who wish to complete the program are given five years to successfully fulfill the requirements, although most earn their certificate in less than two.
7. Take advantage of FREE knowledge. Each quarter, a webinar is offered to help complement your education. Webinars are always free, and experts are recruited from all areas of the spa industry to report on trending subjects as well as provide insider tips you can apply immediately on the job. Topics include everything from creating unique service menus to building your customer base and even techniques for greening your spa.
8. Train your whole team for a discount. The Spa & Hospitality Management Program can be customized to meet the training needs of your employees! Discounts are available to groups of three or more, and the program team at University of California, Irvine will work with you to create and deliver an online curriculum that satisfies the unique education requirements of your staff.
Get more information about the University of California, Irvine's Spa & Hospitality Management Certificate Program by entering you email address below!