Organic Origins Spa
was born!" enthuses Waheeda. "We decided that treatments should be affordable, the environment must be clean and beautiful, and the massage oils, creams and lotions should be organic—our focus is making sure we give that experience to our guests."
Waheeda recently took the time to chat with DAYSPA about the ins and outs of making their dream spa a reality.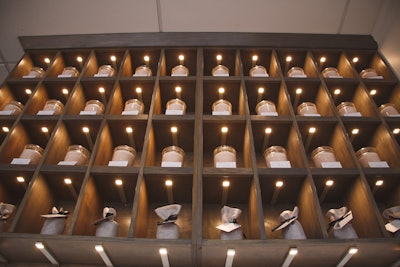 On hiring the right people
Choosing the right employees involves more than just considering their skill sets. It's important to hire candidates who understand and support your culture. At Organic Origins Spa, our customer service standards are extremely high. It's imperative that our guests have the best experience from the moment they walk in to the moment they leave. So during the interview process, we take the time to figure out if the prospective employee 'gets' our customer-centric culture.
RELATED: Green Spa Experts Share Their Eco-Friendly Methods for Saving the Environment
On working with her husband
Josh looks at everything through a long-term strategic lens. He's invaluable in directing our goals for the future, while my strengths are setting up an operations framework with durable sustainable processes. We have a strong trusted partnership that serves the business well with these complimentary strengths. If we have differing opinions on a decision, we talk it out and chose the path that makes the most sense from a growth and customer service perspective.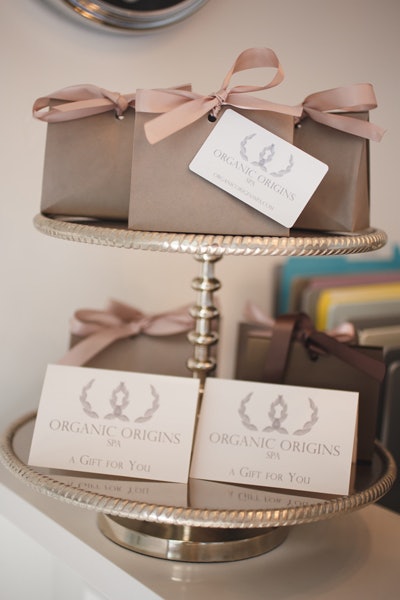 On the challenges of running a day spa
Running a service-focused spa requires significant focus on continuous improvement. You have to scan your environment for opportunities, and implement change without disrupting operations. The people side of change can be the most challenging. Communicating the 'why' behind your choices helps increase the chances that the new protocol or rule will be successfully implemented. It's also important that employees understand how this improves their work experience.
RELATED: The Green Spa Network Set to Host Annual Buyer's Conference
On making her own products
It's a team effort! My husband's chemistry background has really helped guide our aromatherapy formulations. I love packaging, and focusing on the look and feel. So far, our guests love our products! Every quarter, we review our line and retire items that don't sell, which makes room to add new ones based on customer requests.
On keeping her spa profitable
We pull two levers to maximize our profits. First we focus on how to increase revenue, while keeping prices affordable. Then, we try to reduce our costs without impacting quality. We are always competitively shopping for better pricing. We scan our environment to find efficiency gains and implementing changes in a timely manner. We also monitor for waste and seek opportunities to reduce unnecessary spending. We rely on word of mouth by wowing and delighting our guests, which helps reduce our marketing costs.
On resolving employee conflicts
Timely intervention is key to resolving employee conflicts. Listening to an employee's grievance and reading back their complaint is important. The resolution should address the issue in a fair, balanced manner. Facts, not emotion, should drive the solution. And check in with the employee one week after the incident to gain perspective on the effectiveness of the solution.
–by Laura Waldon
Although they had no prior experience with the spa industry, Waheeda Butler and her husband Josh were sure about one thing: combining their love of massage with their health goals. "My husband is a chemical engineer, and I have a technology background. We did, however, know what we wanted in a spa," she recalls. The Butlers believed that massage therapy with natural oils is integral to overall health and well-being, but they had previously struggled to find a spa that used organic ingredients in their treatments. "To us, it was a clear a gap that existed in the market. So,