Life before the Noel Asmar Group of Companies: My first career was actually in hotel management. I worked overseas in the hospitality industry for 10 years prior to launching SpaUniforms.com—and my love for hospitality still translates through to our customer service standards to this day.
Where it all started: I officially launched SpaUniforms.com (the very first online spa uniform company!) on December 8, 2002, from my home office. I didn't hire staff until 2005, upon the arrival of our first-born.
My support network: My husband, Lindsey, has been my rock throughout this journey. We met a year after I started the company, and he used to pack up shipments in those early days and take them to the post office for me—every day! As the company grew and we started our family, he left his job to help support the business and be a stay-at-home dad. I'm so grateful.
My best-kept secret: For the first 11 years in business, my team and I still worked out of my home office so that I could be with my children—while they were young—as much as possible.
My education: I'm a self-taught designer and although I never received any technical training, I've always loved the challenge of learning to design, do fittings, and manage production and distribution—I'm continually learning.
My inspiration: In 2002 I began taking Tai Chi classes, which influenced the first uniform style: the Unisex Zen tunic. It continues to still be a best seller 15 years later!
How I got into the industry: My mom used to retail skincare and beauty supplies on the side while working full time as a registered nurse, and she would host spa parties for our birthdays. My sister and I have been getting facials since we were 10 years old! My sister is now an esthetician with her own facial room, and was one of the first in Vancouver, Canada, to work with Eminence Organic Skin Care nearly 18 years ago. I actually created my first spa uniform to empower her in her role.
Blossoming beautician: When I was 15 years old, I took a nail course so that I could do acrylic nails for my friends to make extra money during high school.
How I stay active: I have a personal trainer, and in support of our global wellness mission, our team works with a personal trainer in the office to help them achieve their individual goals.
Where I'm coming from: I'm passionate about our company's Canadian roots, and I'm proud to produce a number of our signature styles (including the complete resin Pedicure Bowls & Accessories collection) locally in the Vancouver area.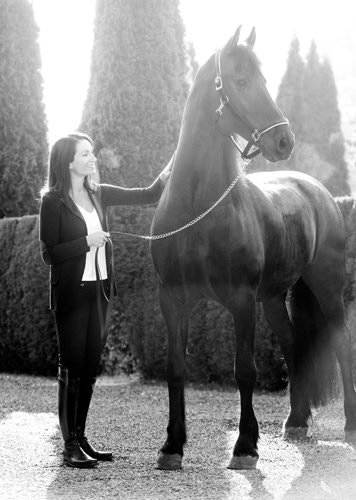 My lifelong passion: I'm a horse enthusiast, and proudly launched Noel Asmar Equestrian for rider clothing in 2011. In 2016 we were selected to dress the Canadian Equestrian Team in all disciplines for the Rio Summer Olympics!
My favorite place at home is our barn!
Green thumb: I started my first vegetable and herb garden a few years ago, and now every time I work in the soil I think of my dad and my grandmother as they would go each evening and morning to check on the garden. I find it so grounding and incredibly satisfying to eat what we grow!
Never say never: I've never been on a South African safari—yet! It's definitely on my bucket list to do with our kids.
If I wasn't an entrepreneur, I would own a Mediterranean restaurant—I may still!
About Noel Asmar
Launched in 2002, Noel Asmar now supplies uniforms to spas, resorts, medispas and casinos around the world. She also sits on ISPA's board of directors, and has a collection of contemporary fashion wear, accessories and candles available at NoelAsmar.com.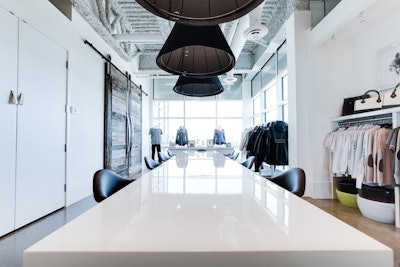 Get more information about Noel Asmar Uniforms by entering your email address below!
CEO, wellness activist and a mother of three, Noel Asmar is a modern woman on the move. To celebrate her 15 years in the world of spa uniforms, we asked her to share 15 fun facts—read on to find out a few things you may not know about this self-made entrepreneur!