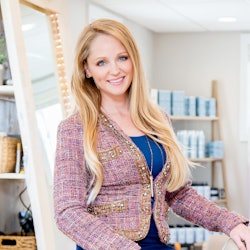 Leah Lynch, Owner, Beautique Salon, Spa & Lash Lounge
Leah Lynch is the owner of Beautique Salon, Spa & Lash Lounge in Newburyport, Massachusetts, and is an award-winning master lash artist, trainer, speaker and judge. Her business has won seven prestigious awards including "Best of Boston." A regular editorial contributor for numerous trade publications, Lynch is recognized internationally for her business acumen.
Lynch is also the creator of Lash Mastery Academy, where lash artists can take their career to the next level by utilizing advanced materials, manuals and curriculums to become a trainer in their area.