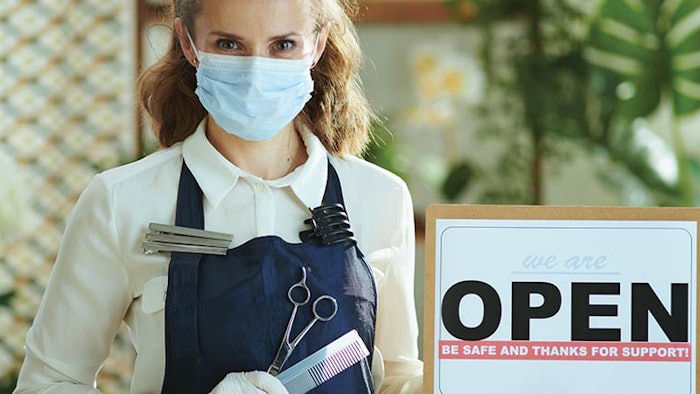 In this time of uncertainty, it's especially important to do everything you can to set your business up for success. I believe this is a time for embracing change rather than avoiding it, and there are a number of things you can do to plan for a profitable 2021. Here, I've put together eight tips for spas to consider as they reopen and create business plans for the new year.
1 Clean up your books. One of the most important things that has been brought to light through this process is the incredible importance of accurate, legal and well organized accounting systems. When I first opened my business, I got a great piece of advice: I said that I couldn't afford an accountant, and I was told that I couldn't afford not to have one! This past year, having miscategorized employees as 1099 independent contractors was one of the biggest sources of disappointment for those applying for government assistance through the PPP loan. Staff members who are scheduled to work certain hours, follow the spa's policies and procedures, have clients booked through the spa, check out at the register and have their hours and schedules controlled by the spa is indicative of an employee/employer situation. If you have individual staff renting a booth from you, managing their own clients and buying their own LLC and business insurance, then they can be categorized as 1099. Now would be the time to re-evaluate how you've structured your business and consider hiring your staff on as employees. This way, if there are additional shutdowns, you'll have appropriate payroll accounting for the PPP loan.
2 Aim for "medium busy." Most businesses have changed drastically during this time, and it turns out that "medium busy" can actually be a sweet spot for spas. Schedules are light as clients slowly become more comfortable with receiving close contact services, which has resulted not only in reduced client bookings, but an overall reduction in overhead expenses and supply costs. This can create a better profitability margin and a little bit more flexibility within the schedule for time off and the socializing needed to keep staff morale high. Plus, there's far more appointment availability than normal, which is a pleasure for clients. Taking the time to really iron out your cost centers with an accountant can set you at ease with the bigger picture.
Continue reading the other Top 5 tips in our Digital Magazine...
Leah Lynch is the owner of Beautique Salon, Spa & Lash Lounge in Newburyport, Massachusetts, and is an award-winning master lash artist, trainer, speaker and judge. Her business has won seven prestigious awards including "Best of Boston." A regular editorial contributor for numerous trade publications, Lynch is recognized internationally for her business acumen.