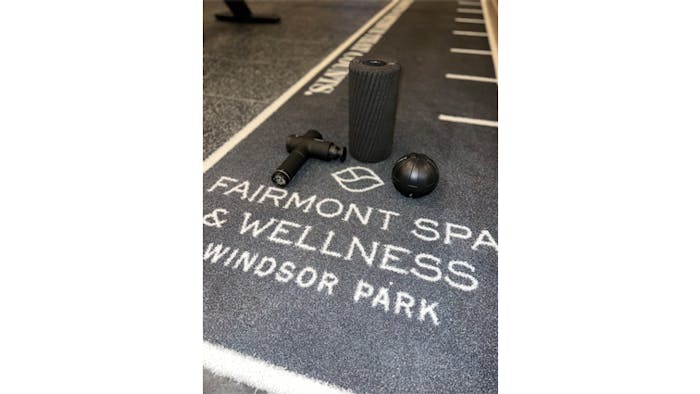 Courtesy of Fairmont Windsor Park Hotel
Hyperice has collaborated with Fairmont Windsor Park Hotel, as its official recovery technology partner in its spa and wellness center.
Hyperice is a global wellness brand specializing in percussion, dynamic air compression, vibration, thermal technology, mind technology and contrast therapy.
The Fairmont Windsor Park Hotel features luxurious guestrooms, several dining options and a spa and wellness center.
Guests can use Hyperice products in the wellness center and in the comfort of their own rooms.
The Hyperice products available for guests and members include:
The Hypervolt Bluetooth: Warm up and recover like the pros with the first percussion massage device to deliver so much power, so quietly, using patented QuietGlide technology.
The Vyper 2.0: The foam roller, reimagined. Featuring three speeds to prime and warm-up the body with a powerful vibrating massage.
The Hypersphere a vibrating massage ball: Where power and versatility work together to pinpoint tension areas with precision to release pressure.
"Hyperice and the Fairmont Windsor Park have a common goal of offering people a sanctuary to do more of what they love, whether that's relaxing and recuperating or getting active and moving more. We appreciate that fitness and wellbeing are a key driver for guests, and we are working together to offer them a holistic package of mental and physical wellness," said Jason Hussain, business development and sales manager for Hyperice in the UK.