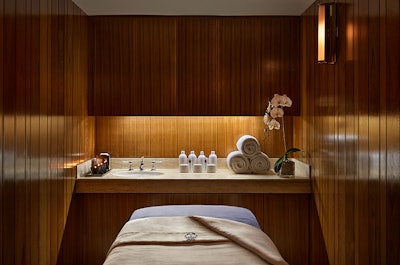 What's more relaxing then a well-mixed cocktail and a relaxing spa treatment? This Father's Day, Mr. C Spa & Beauty will help dads celebrate in style with a stiff drink and soothing treatment combination. From Peronis to Scotch cocktails to Bourbon, adult beverages paired with stress reducing spa services are sure to show fathers how much they are appreciated. Here's how you can recreate The Gold Rush Peroni, a featured beverage offered with the Peroni Pedicure.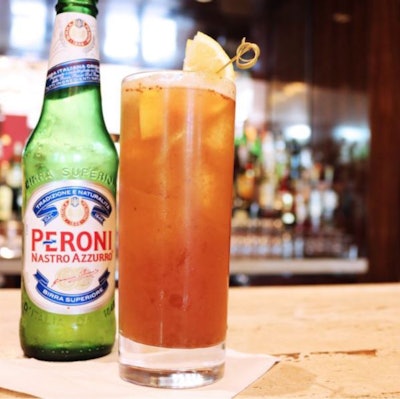 The Gold Rush
1 Peroni Nastro Azzurro
2 Figs
½ oz. Honey Syrup
½ oz. Lemon Juice
Dash of Walnut Bitters
Lemon Peel
Step 1: Muddle together the figs, walnut bitters, lemon juice, and honey syrup before adding the Peroni Nastro Azzurro.
Step 2: Garnish with lemon peel.
Step 3: Serve and enjoy.
Check out the Father's Day treatment options:
The Peroni Pedicure ($100) offers a masculine pedicure experience of a Peroni, basil wood infusion salt soak followed by a basil and mint foot scrub with a cocktail to pair, including: a Peroni beer or The Gold Rush Peroni Cocktail composed of Peroni, fig, honey, lemon juice, and a dash of walnut bitters.
The Sugar & Smoke ($199/75 minutes) includes a cleansing back and foot scrub of Islay scotch and black tea reduction with housemade organic brown sugar, followed by a rejuvenating ESPA Deep Muscle massage with fitness massage oil. The treatment is paired with a Sugar & Smoke Old Fashion comprised of housemade brown sugar simple syrup, blended scotch, Angostura bitters, and a Lagavulin rinse and cherry garnish.
The Age Rebel Basil Infused Facial ($185/60 minutes) will have dad looking like he did before the stress of kids with an ESPA Age Rebel Facial of basil and mint hot facial wrap, and a bourbon and basil mist paired with a Basil Old Fashioned that uses fresh basil from the Mr. C herb garden and Basil Hayden Bourbon.
Mr. C Spa and Beauty offers a full menu of services tailored to the gentlemen. For more information visit mrchotels.com.
[Images courtesy of Mr. C Spa and Beauty]