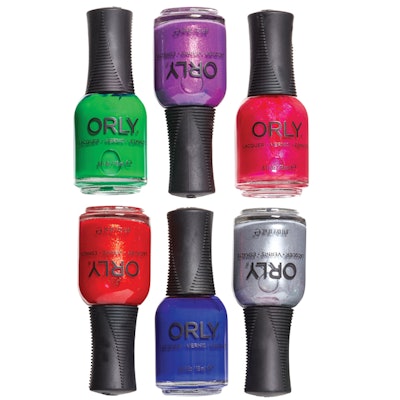 Purchasing ORLY professional products at salon-preferred pricing just got a whole lot easier for nail techs thanks to a partnership with BeauticianList, the online platform that allows industry pros to verify and claim their licenses immediately. Brands like ORLY have always offered professional discounts, but securing such perks has often involved lengthy wait times for manual verification—thus leading many nail artists to turn to unauthorized resellers who might be peddling counterfeit or expired items.
Recognizing the need for seamless license verification, ORLY and BeauticianList collaborated on an API integration that allows brands to instantly download a Shopify Plug-In for their transactional sites. By integrating with the API plugin, companies can maintain product integrity as they sell exclusively to the beauty professional and/or offer industry discounts.
Being a member of BeauticianList also allows service providers to showcase their portfolios and communicate booking information to potential clients, thanks to the platform's universal online profiles. "Partnering with BeauticianList was a logical next step in our ongoing commitment to delivering unparalleled quality, and it's an incredible opportunity for the manufacturers to get behind a platform that unites industry professionals and promotes unique cross-marketing opportunities for brands," says Tal Pink, vice president of business development, Orly International, Inc.
To sign up for BeauticianList and start getting professional ORLY products at a discounted industry rate, visit this link and click on the Get Verified button.