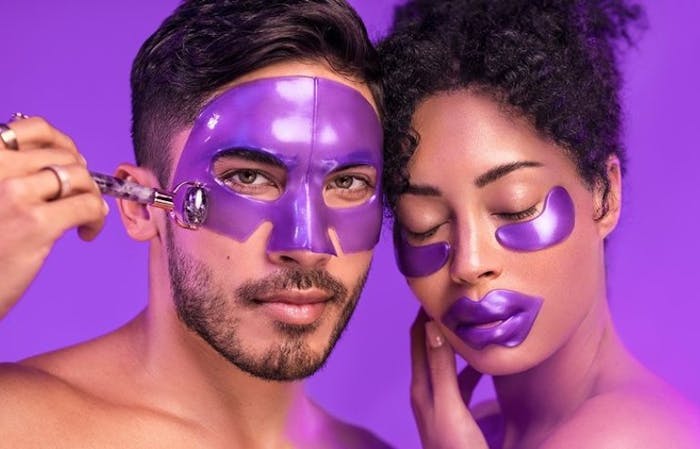 Courtesy of KNESKO Skin
Gemstone-infused skin care brand KNESKO Skin has launched itsr Amethyst Hydrate Collection, with face, eye and lip masks made with reiki-charged Amethyst gemstones and KNESKO's GEMCLINICAL skin care technology. 
The masks are designed to hydrate, restore, plump and refresh skin while minimizing signs of aging. They're ideal for use in spa treatments and for at-home maintenance. 
"Our body and mind are sacred temples—and amethyst reminds us to treat them as such. A stone of protection, amethyst creates an ultraviolet bubble of protective light around people and spaces," says KNESKO founder Lejla Cas. "It's beneficial for those who suffer from stress-related skin sensitivities and dry complexion—but supportive for any skin type."