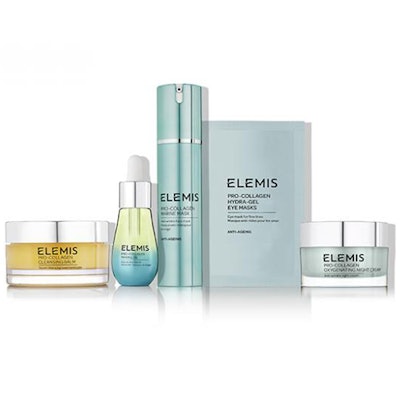 L'Occitane International S.A., manufacturer and retailer of natural cosmetics and beauty brands, has entered into a definitive agreement to acquire luxury British skincare brand ELEMIS for $900 million in cash. ELEMIS is being sold by Steiner Leisure Limited, a portfolio company of private equity firm L Catterton.
"We are thrilled to announce this agreement with L'OCCITANE, which will strengthen the continued growth and momentum behind our timeless brand and remarkably transformative products," said Sean Harrington, ELEMIS cofounder and CEO.
Founder-led since 1990, ELEMIS is the No. 1 independent British skincare brand, with four award-winning skincare franchises and five strategic distribution channels: digital, retail distribution1, QVC, professional spa and maritime. The brand's productsgarner cross-generational appeal, i.e., they appeal to Millennials while maintaining loyal Gen X and Baby Boomer consumers.
RELATED: Spa Services That Undo the Effects of Too Much Screentime
"We are pleased to welcome the ELEMIS business, brand and people to the L'OCCITANE family," said Reinold Geiger, chairman and CEO of L'OCCITANE. "We have long admired ELEMIS for their commitment to natural ingredients and scientific innovation, and we look forward to utilizing our expertise in the category to expand the brand's footprint around the world."
The transaction is expected to close in the first quarter of 2019.