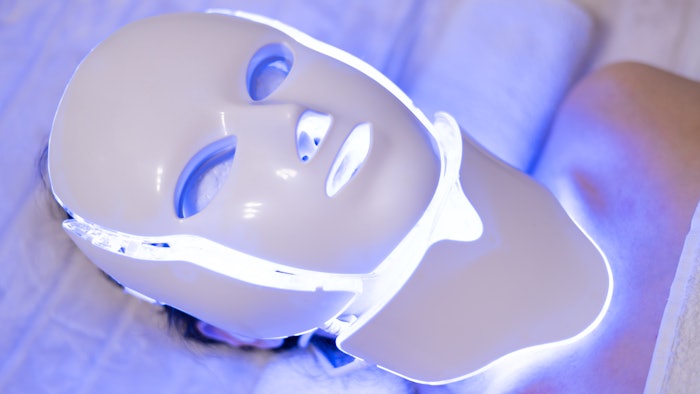 We recently asked our readers if they wanted to offer light therapy treatments at their spas—and 82% of you said yes! Check out this primer on the benefits and steps for implementing LED sessions into your business today.
1. Light Therapy Education
As with any new offering, you will want to educate yourself and your staff about LED light therapy. This includes benefits for the skin, whole body wellness and, importantly, your business. It's a critical first step not only for your professional expertise, but because it will ultimately help you inform guests as to why they should opt for light therapy at your spa.
Here are a few resources to get you started: 
2. Choose a Device
Next, you need to pick out the light therapy device that is right for your clients and, hence, your business. Perhaps you just want something portable for facial treatments, or you might want to consider adding a larger light therapy space in a little-used treatment room. These articles will show you the way:
3. Create Your Treatments
Whether you're including LED as a facial add-on or implementing it into whole health wellness programming, you need to come up with some specifics. These step-by-step light therapy protocols are sure to get your creative juices flowing.