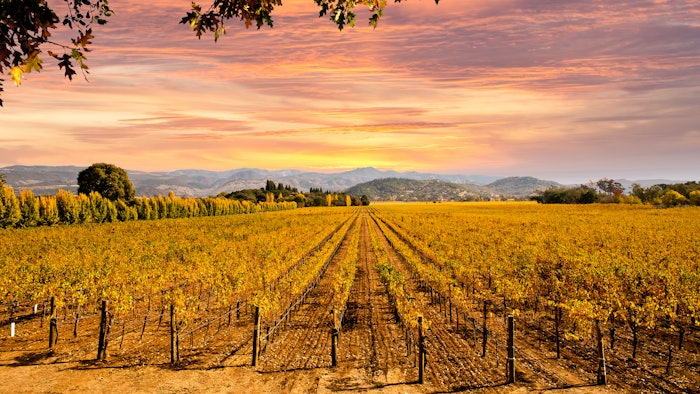 The famed region of Napa Valley in California isn't just for wine lovers, but also for active travelers, wellness-seekers and those looking to connect with nature. The location boasts various destination spas and wellness facilities that offer treatments like soaks in thermal waters, volcanic mud baths and skin therapies that use local ingredients, like grape skins and seeds.
Here's a sip of Napa Valley's latest wellness offerings.
Related: 3 Wine-Based Wellness Treatments
1. Mud-Centric Treatments
Napa Valley's volcanic soils offer bodily healing via mud baths. There are more than 10 spas that offer their own take on the restorative treatment, which delivers benefits like increased circulation, reduced joint and muscle pain, and a more radiant complexion. 
At Indian Springs Calistoga, mud baths are made from natural volcanic ash (minded on site and hand-sifted) mixed with mineral-rich waters that provide therapeutic relief. Spa-goers at the Four Seasons Resort and Residences Napa Valley can experience mud massages, followed by outdoor sun bathing on an outdoor terrace. 
The MoonAcre Mud Bake, Bath & Massage treatment at the Motor Lodge and Spa involves a salt soak in a clawfoot tub, painting the skin with mud, relaxing in the sun as it dries, and enjoying a massage and steam.
Solage Calistoga's spa features a three-part Mudslide Treatment that includes being covered in mineral-enriched mud enhanced with essential oils, relaxing in a private soaking tub full of healing geothermal mineral waters, and listening to soothing, harmonic music in sound chairs. 
2. The Great Outdoors
Travelers have access to guided hikes and yoga under the stars in the area's fertile valley and foothill areas. When it comes to hiking, there are dozens of trails that lace through the Mayacamas and the Vaca mountain ranges. Bothe-Napa Valley State Park offers visitors more than 10 miles of hiking trails, along with a spring-fed swimming pool.
3. Plant-Based Experiences
The nutrient-rich soils and sunny climate of Napa Valley make it the ideal environment for growing foods that add to the region's vegan and vegetarian food offerings. Clif Family Winery has a Plant Based Tasting Experience that highlights seasonal products from the on-site organic farm. 
Oasis by Hoopes offers food grown from its on-site regenerative farm, and Farmstead Restaurant at Long Meadow Ranch in St. Helena highlights estate-grown grapes, olive oil, grass-fed beef and lamb, fruits, veggies and eggs. 
Round Pond Estate provides guests with a multi-hour experience that begins with a chef-led tour of the garden, followed by a cooking demonstration, wine paring discussion and a multi-course family-style brunch.