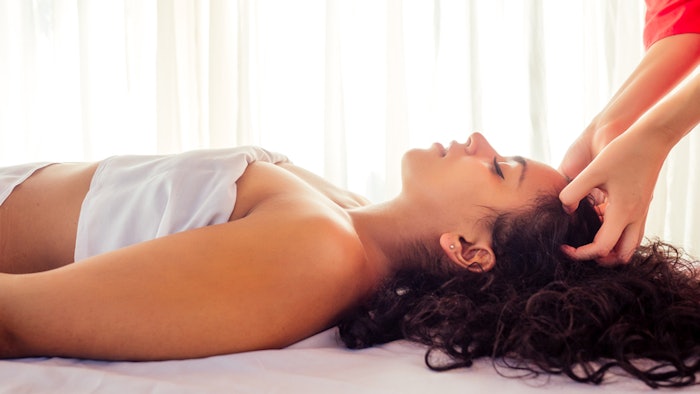 Ananda in the Himalayas announced the launch of several new wellness programs and extensive renovations reflecting the importance and emphasis of prioritizing physical and mental health. In June 2022, Ananda completed the final stage of a three-year renovation program that included the villas, restaurants and spa. The spa now has a physiotherapy facility with the latest equipment, including cryoscreening, gait and posture analysis, laser therapy and an infrared sauna chamber. 
Ananda's wellness programs integrate traditional Ayurveda with classical yoga and meditation as part of an approach focused on emotional healing and therapy. Emotional healers with expertise in spiritual healing, hypnotherapy and energy work help guests understand their challenges from a deeper level to create emotional balance. 
Related: 9 New Treatments at Le Spa at Alma Resort
4 New Wellness Programs
Rebalance Program

uses

 ancient therapies to treat hormonal imbalances. The program addresses changes in the symptoms of the menopause in women and testosterone and other hormones in men.
Ayurvedic Rejuvenation & Immunity Booster

 i

mproves vitality through panchakarma, other Ayurvedic treatments, a nourishing diet, immunity-boosting rasayanas and yoga.
Chronic Pain Management is a highly customized balance of physiotherapy procedures, topical Ayurvedic therapies, stress-relieving yoga and an anti-inflammatory diet.
Post Covid Rejuvenation Program

 starts with a comprehensive assessment of the individual's specific symptoms and system dysfunction. Treatment programming can include Ayurveda, diet, herbal medicine and supplements, yoga, pranayama and meditation.
The program's expanded healing techniques also feature acupuncture, cupping, moxibustion, Tibetan Kuu Nye and other practices that rebalance and center the physical and energy systems. Ananda in the Himalayas is a multi-award winning, destination spa and wellness retreat, and is dedicated to those searching for physical and mental wellbeing.
Ananda employs more than 60 trained Ayurvedic physicians, yogis, therapists, emotional healers and physiotherapists. The spa uses its own signature range of products made from indigenous essential oils, muds, clays, gels and vegetable oils.