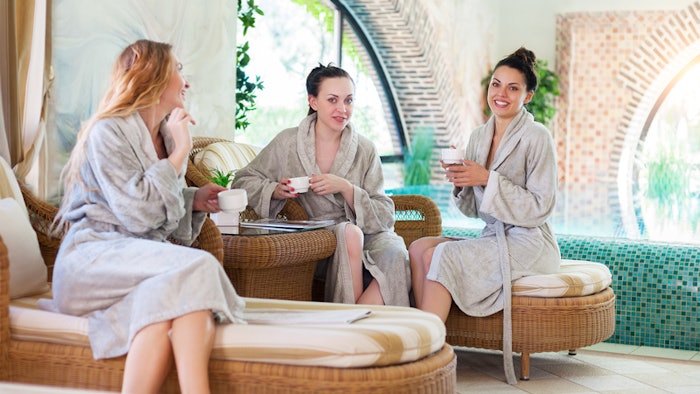 The Landings Resort and Spa in Saint Lucia has launched a spa concept that focuses on the female well-being. This new initiative was created to honor the 27 million women experiencing menopause each year, as well those affected by infertility, menstrual pains, postpartum, hormonal imbalances and aging. 
The resort will serve custom blends of herbs and teas that treat menstrual cramps, breast and vaginal tissue tenderness, hot flashes, infertility, low estrogen and more, thanks to ingredients like black cohosh root, clary sage, ginseng and chasteberry.
The spa features eight therapy rooms, two facial rooms, two massage rooms, a wet therapy room with jet stand-up showers and three VIP rooms with private terraces and a hydrotherapy tub. As part of the women's well-being initiative, guests can receive targeted treatments including:
Menstrual Relief Massage with compression techniques, heating pads and oils that promote pain and muscle relief
Women's Health Massage for menopause symptoms, featuring clary sage oil to reduce cortisol levels, sandalwood oil to improve libido, thyme oil to increase progesterone, and ginseng tea to prevent hot flashes and night sweats
Diamond Well-Living Massage that treats insomnia, sooths menstrual cramps, resets the thyroid and balances blood glucose levels
The spa also supports female-founded products including KaKo Organic, which is made by women, for women, using locally grown ingredients by women for women.