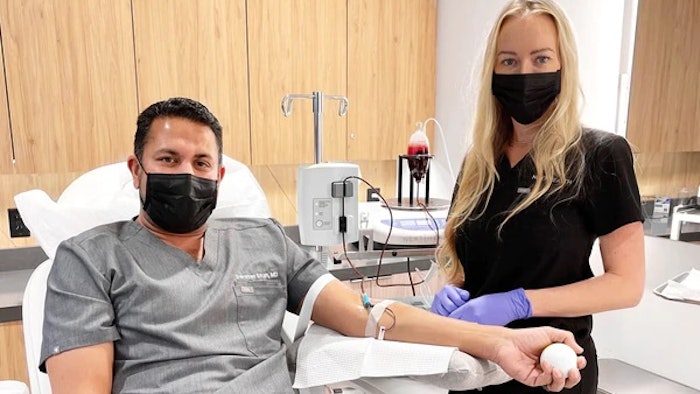 Courtesy of Next|Health
Four Seasons Resort Maui has collaborated with Next|Health, a health and longevity center, to offer cutting-edge wellness services. Specifically, the property is offering three new therapies that build upon its existing service offerings, including NAD+ IV Drips, IV Therapy Drips, Vitamin Shots and Biomarker Wellness Testing.
The new services include:
Ozone Therapy: Involving the separation and oxygenation of blood, this process encourages bio-rejuvenation to promote whole-body healing, creating feelings of revitalization.
Stem Cell Therapy: Stem cells, the "conductors" of cell communication, can help orchestrate and improve cell communication, optimizing a variety of bodily processes to improve overall vitality.
Exosomes Therapy: Exosomes are proteins that are considered "the brain" of stem cells and can help improve a variety of bodily functions. Optimized cell communication may produce feelings of rejuvenation and readiness to take on any challenge.
"It's no surprise that Four Seasons Resort Maui is creating yet another revolutionary experience by taking wellness to the next level," says Next|Health cofounder and president, Kevin Peake. "It's an honor for Next|Health to be able to deliver these cutting-edge regenerative services here at Four Seasons Resort Maui."