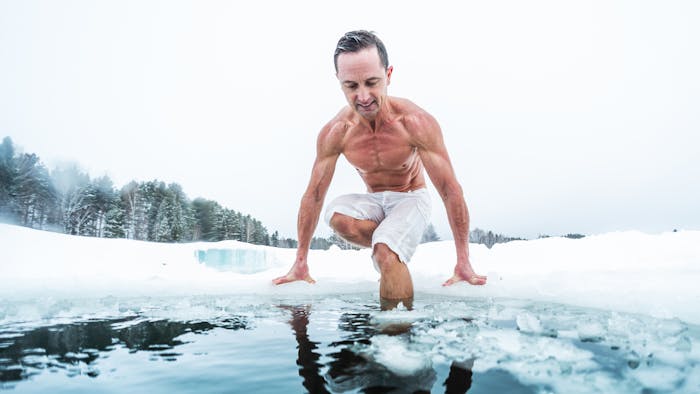 Check out these spa treatments that will elevate guests' physical, emotional and spiritual wellness.  
1. Cold Plunge
Mohonk Mountain House allows guests to take a cold dip in Lake Mohonk, an experience called Lakeside Immersion. The cold plunge therapy releases endorphins, stimulates blood flow, alleviates joint and muscle pain, and provides an immediate energy boost. The plunge is then followed by hot cider or tea, guided yoga stretches and a warm ginger inhalation therapy in the lightly heated Spa Motion Room.
2. Sound Therapy
One&Only Resorts has partnered with ESPA to create the Nature's Resonance treatment series. Each treatment within the series uses binaural beats, an auditory therapy using one tonal frequency in the left ear and a slightly different frequency in the right ear, impacting the vibrational energy of each guest. The difference in tones creates an illusion of a third tone in the brain—this is the binaural beat, which helps reduce anxiety, increase focus, lower stress, promote creativity and help manage pain. The beats are also layered with bespoke music, all played through BOSE headphones.
Nature's Resonance includes:
Sound Experience (30 min): Immersive sound wave therapy takes guests on a meditative journey that ignites and energizes the mind, body and spirit.
Sound & Body Experience (60 min): The rhythms and flow of the soundscape combine with massage movements across the body, drawing guests into a hypnotic soothing state that leaves them feeling more connected to themselves and the natural beauty around them.
Sound, Face & Body Experience (90 min): Acoustic therapy bathes the guest in cleansing vibrations as the restorative power of touch extends to the face and body, leaving them feeling relaxed and rejuvenated.
3. Detox Facial
Geneo has added the Detox Facial to its lineup of treatments. This newest offering is formulated to treat and shield the skin from environmental factors with green tea extract, antioxidant emollients and anti-inflammatory properties that condition and defend from damage caused by UV rays, blue light and pollution. The Detox OxyPod is also ideal for soothing damaged skin.
The Detox Facial, along with the other four Geneo treatments, combines three noninvasive technologies: OxyGeneo, Ultrasound and Neo-Massage.