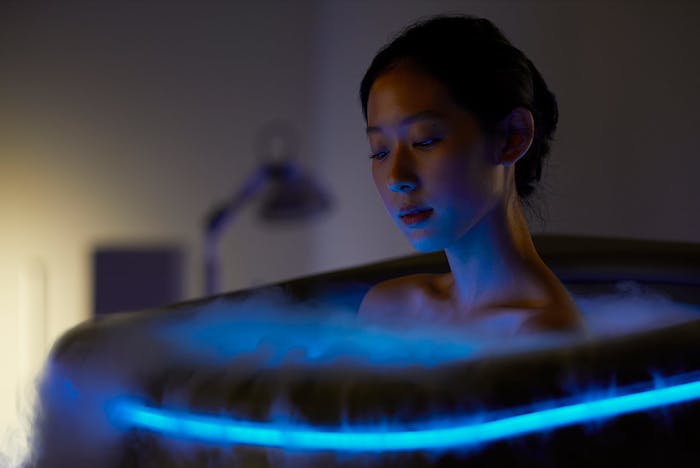 Courtesy of RAKxa
RAKxa Wellness Retreat, an integrative wellness and medical retreat in Bangkok, has launched a package designed for long-Covid sufferers, blending Traditional Thai Medicine (TTM) and Western medicine.
The stay begins with a doctor consultation, health and wellness consultation, and a functional fitness assessment to help customize guests' needs and schedules. Each day, participants will receive daily wellness cuisine and free access to the spa's thermal and hydrotherapy facilities, as well as its daily offering of fitness and leisure activities. 
The treatment package includes a TTM Ya-Pao ritual, in which herbal paste is placed on the stomach and then lit on fire (by an experienced practitioner, of course) to help detoxify the person's respiratory system. The heat is intended to help remove excess water elements such as phlegm and mucus. After the Ya-Pao treatment, the doctor will prepare a herbal steam room that further removes phlegm and mucus while encouraging total body detoxification.
Guests can also schedule therapies including acupuncture, Abhyanga, chakra balancing, personalized corrective exercises and pranayama yoga. Two IV treatments and a hyperbaric chamber therapy session will also round out the package.