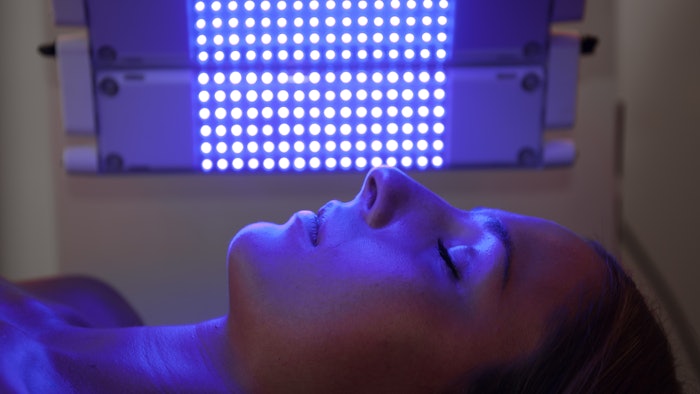 The WellSpa 360 Expo virtual event, taking place September 21-22, 2021, is bringing an expansive amount of educational sessions with an emphasis on different wellness aspects: from mental and spiritual wellness to financial wellness. One topic in particular being covered is light therapy and wellness benefits it provides with Amy Gardner, director of education at LightStim—a session that will also be available on demand after the event for registered attendees. 
Related: Light Therapy, Crystal Healing, Aromatherapy and More Education You Don't Want to Miss
Join Gardner on September 21, 2021 at 3:30 p.m. in her session "Light Therapy – The Body's Internal Regulator of Health & Beauty." Gardner will be discussing how health and beauty begin at the cellular level and can be "regulated" to some degree by our habits, recurring experiences and spa treatments. Attend this session and learn more about light therapy as a gentle regulator that not only supports but optimizes the body's inherent ability for healing and rejuvenation. Attendees will become familiar with the benefits of light therapy for health and wellness while also developing an understanding of how light therapy works on a cellular level, and they will be able to identify treatments and practices that work in harmony with light therapy to support health, beauty and well-being. 
Related: Meditate With Us at WellSpa 360 Expo! 
Amy Gardner is a licensed esthetician, educator and director of education at LightStim, where she has curated the company's educational content for more than 12 years. Having immersed herself in the study of light therapy throughout this time, Gardner is an internationally sought-after speaker within the skin care, medical and wellness communities. 
Related: Refreshing Aromatherapy Tips for Summer
REGISTER NOW for the WellSpa 360 Expo, and if you aren't able to attend virtually on the day of, you will still be able to access all classes on-demand after the event has concluded.