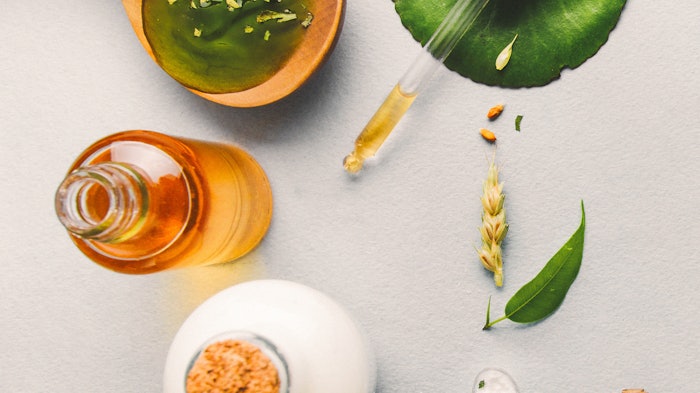 As we enter into the coldest months (and usually the driest) of the winter season, remedies for moisturizing the skin are sure to be top of mind for your clients. Oil showering or bathing is a full body treatment that can be a solution for dry skin and the newest at home remedy to recommend.
To get started with an oil shower or bath, let your clients know to apply a generous amount of oil to their skin and/or hair before stepping into the shower or tub. The oil should then be massaged into the skin and scalp to help it absorb better. Finally, recommend hoping in the shower or tub to rinse off the body. Inform your clients to use a gentle, sulfate-free shampoo and conditioner to help remove any excess oil. The end result is head to toe hydration.
Let's dive deep into the benefits of this trending oil application technique, and the retail opportunities it can offer for your services.
 Benefits of Oil Showering/Bathing
1. Moisturizes Skin
Oils, especially natural ones like sunflower oil, coconut oil, jojoba oil, and olive oil are excellent moisturizers. When applied to the skin before showering or bathing, they can help lock in moisture, leaving skin feeling soft, smooth and hydrated. 
Related: Oils and Comedogenicity
2. Helps with Dryness & Irritation
Dry, itchy skin can be a nuisance, and hot water can further strip the skin of its natural oils, leading to irritation and redness. Applying oil before showering or bathing helps to create a barrier between the skin and the water, protecting it from the drying effects of hot water (especially for those who suffer from chronically dry skin or eczema).
3. Reduces Inflammation
Some oils, like frankincense and chamomile, have anti-inflammatory properties that can help reduce redness and swelling on the skin. Applying these oils before showering or bathing can help soothe irritation and inflammation. By applying oil before entering the shower or bath, it absorbs into the skin to soothe inflammation and calm irritation. 
4. Promotes Relaxation
Oils like lavender and sandalwood are known for their relaxing, soothing scent. Using these oils before showering or bathing can help promote relaxation and calm the mind. Applying an oil before entering the shower or bath motivates a mindset of relaxation and self compassion.
5. Improves the Appearance of Skin 
Oils like argan oil and rosehip oil are rich in vitamins and antioxidants that can help improve the overall appearance of the skin. They can help reduce the appearance of fine lines, wrinkles, and dark spots, giving the skin a more youthful, radiant appearance. If your clients are also using glycolic acid or TCA on the skin, applying an oil as a part of their shower/bathing routine will help to combat over drying and add a glow.
Related: Jar Deconstructed: Argan Oil
6. Improves Hair Health
Oils like coconut oil and argan oil can be particularly beneficial for the hair. They can help nourish and moisturize the scalp, which can help reduce dryness and improve the overall health of the hair. Applying oil to the hair before showering or bathing can help make it more manageable, smooth and shiny.
7. Can Help with Dandruff
Oils like tea tree oil and peppermint oil are known for their ability to help with dandruff. When applied to the scalp before showering or bathing, they can help to reduce flakiness and improve the overall health of the scalp.
Oil showering/bathing offers an excellent opportunity to retail multiple oils to your clients to maintain body hydration, and take care of their skin at home between services. 
Richard Bottiglione M.D. is a Board-Certified Dermatologist with nearly 50 years experience and the founder of Dermatologist's Choice Skincare. He retains a specialization in MOHS Skin Cancer Surgery and has received the Best Dermatologist Award in the Payson, AZ community. He runs 3 successful practices in the Arizona area.