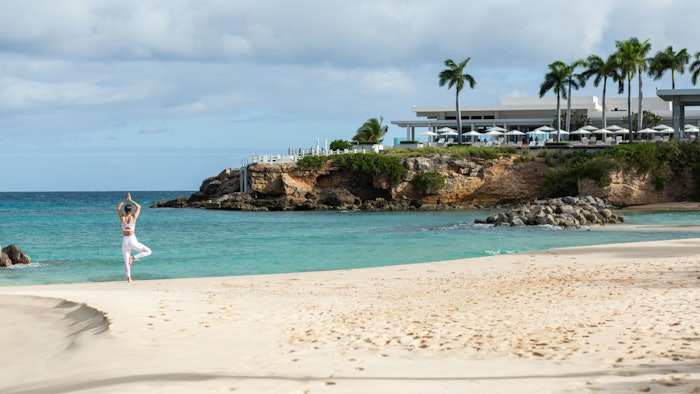 Courtesy of Four Seasons Anguilla
With spa-goers seeking more bespoke wellness retreat options, it's important that spas pull inspiration from their unique locales. Grab some inspiration of your own from these four incredible retreat programs!
1. Recharge & Reconnect in Anguilla
Four Seasons Anguilla partnered with The Well this November 2022, hosting the four-day Recharge & Reconnect retreat. Led by best-selling author Reshma Saujani and transformative mind coach Manjit Devgun, the holistic wellness program helped guests let go of past experiences, push through blockages and create space for new energy and creativity.
Guests enjoyed daily movement, meditation and breathwork surrounded by Four Seasons Anguilla's tranquil turquoise waters, sunshine and soft white sand. They also participated in manifesting workshops and self-hypnosis sessions that inspired them to reach their full potential.
Other retreat highlights include:
Releasing Pranayama, energizing breathwork to strengthen the body, focus the mind and increase lung capacity.
Repatterning Breathwork, which blends breathwork and self-hypnosis bring healing to the past.
Future Visualization Meditation, a thoughtful series of backbends and heart openers, plus guided meditation focused on envisioning a healthy mind, body and spirit.
$500 resort credit for the Spa.
A private palm reading from Manjit Devgun, mind coach and mindful movement practitioner at The Well.
2. Seasonal Wellness Retreats in Nantucket, Massachusetts
Greydon House, a 20-room boutique luxury hotel, has partnered with local wellness center Lavender Farm to create unique wellness offerings this winter and beyond.
The Seasonal Wellness Retreats, slated for February and March 2023 so far, will each include:
A functional medicine consultation,
A massage or private yoga session,
A two-day juice and veggie cleanse by The Green Market.
Guests will also enjoy guided forest bathing, as well as a and mindfulness meditation at the nearby Coskata-Coatue Wildlife Refuge. Coskata-Coatue is a beautiful coastal spot known for its remote beach and wildlife sightings including deer, seals and shorebirds.
3. Farm to Wellness Retreats Around the World
Mary Blackmon, a farm-to-wellness advocate, has launched Farm to Wellness Retreats to help wellness travelers with self-care and health.Blackmon believes that farm-fresh food is critical to good mental, physical and spiritual health.
Farm to Wellness Retreats shine a spotlight on a long list of international spas and resorts that offer holistic wellness—each with their own unique farm-fresh approach. Each property has a farm, garden or vineyard on site; offers farm-to-table cuisine sourced locally; or provides spa services featuring indigenous, organic or farm-sourced products.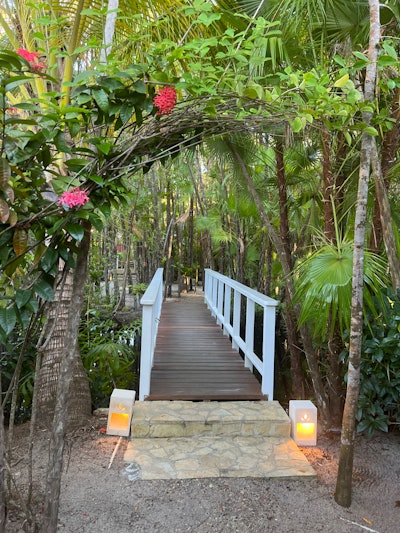 The retreats are the result of a survey of Blackmon's Farm Star Living community of 5,000 respondents, in which 97% said they practice self-care, spa services, meditation, yoga, healthy eating, walking and mindfulness, and 74% said they'd be interested in such a health and wellness retreat. 
4. The Fire That Pierces the Heart in Hot Springs, California
A retreat designed to unify couples with communion, joy and pleasure, The Fire That Pierces the Heart is being held at Vedanta Spiritual & Holistic Retreat in the mountains of Hot Springs, California. 
Hosted by Dawn Cartwright, founder of the Chandra Bindu Tantra Institute in Santa Monica, California, the retreat will guide participants through a framework of ancient tantric energy to bring them closer to the divine. Programming includes insights into the spiritual practices of tantra living, plus meditation, symbolism and ritual to reach higher states of consciousness—all in close proximity to the picturesque mountains and healing hot springs.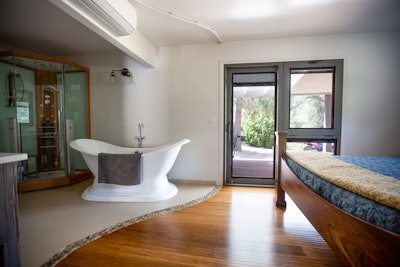 Cartwright guides guests through ways to ignite their passion:
Experience More: The five keys to surrender help them unlock emotional and spiritual pleasure centers to tap into sexual potential and bliss.
Embrace the Secrets: An exploration of tantric energy exchanges that bring sacred loving and divine union into all daily life.
Celebration and Integration: Rituals and practices to liberate the soul. A rose petal cacao ceremony and breathwork rituals invite guests to reach an unseen knowingness, they'll head home with loving, fire-ignited NeoTantra practices to incorporate into daily lovemaking.
Vedanta Spiritual & Holistic Retreat is an eco-village and center of holistic learning. Its mission is to inspire well-being of the body, mind and spirit, while encouraging a sustainable, nurturing relationship with the environment. Visitors can take advantage of the nearby forests, healing hot springs and more in the unique locale.