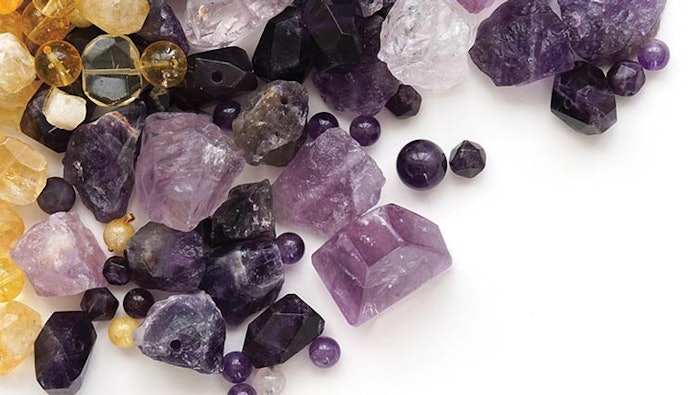 Nature has always been where I go to comfort myself and restore my energy. My love of gemstones started when I was a young girl. There was a little creek in a nearby field that held a bounty of treasures, including agates and some of the best petrified wood I have ever collected. From that time forward, the rock hunt was on! As I grew older, I discovered that not only are they beautiful to look at, but they also helped me heal.
Gemstones are Mother Nature's little helpers. They bring the essence of nature into your environment. The elements within the stones are what humans are made of. Years of earth wisdom are imbued within the stones, and each has physical characteristics including color, shape and type—the elemental composition and essence or spiritual qualities of the stone. If you are drawn to a particular gemstone, that means it has shown up to help you heal.
Stones and Chakras
I started adding crystals and gemstones to beverages and facials 20 years ago. Colorful crystals and gemstones make people feel better. Gemstones have energy that fuel our subtle energy body.
Continue reading our Digital Magazine for gemstone drink recipes and other options for how you can incorporate gemstones in your spa...
Linda Bertaut, LE, founder of Chakralicious, brought reiki and energy healing to esthetics more than 20 years a go. She is a Milady author, national speaker, award-winning esthetician and reiki master teacher. Bertaut is the inventor of the Energ y Make-Over and is passionate about helping people find meaning and purpose in life.