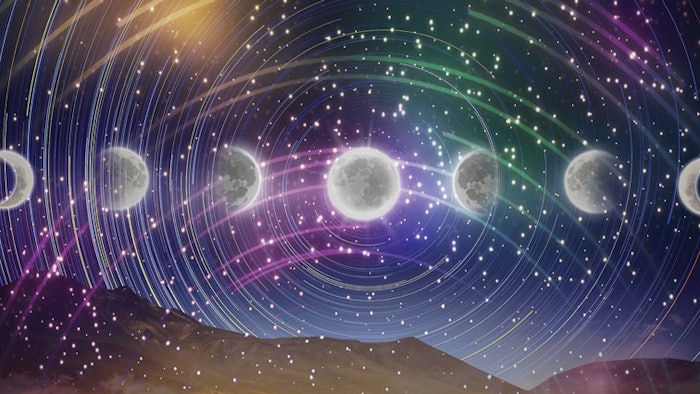 What are the benefits of lunar or nighttime services?
Ana Magno, spa director at Rosewood Little Dix Bay, British Virgin Islands: Nighttime lunar treatments are normally based on the different phases of the moon to enhance the treatment benefits. When someone receives the correct treatment according to a specific moon cycle, their energy will be restored and physically their body may feel healed and rested. Spa treatments at night can also help restore circadian rhythms back to a normal state, especially after a long flight or if the circadian rhythm is altered.
Sophia Baca, spa operations at Alila Ventana Big Sur, California: Nighttime services are great for helping achieve better sleep at night. These treatments relax the body, which in turn calms the nervous system. A decrease in stress, pain and blood pressure, as well as an increase in the production of serotonin can all help us to fall asleep. When our muscles are loose and relaxed, it is easier to get into a comfortable sleeping position, too.
Marian Arroyo, spa manager at Amanera: The moon has several effects on the planet, the ocean and the harvest. The moon is also believed to heavily influence each one of us, with different phases of the lunar cycle offering a unique energy and spiritual meaning. We use this knowledge to better connect with our inner self, finding the balance we seek and to understand emotional drive. At Amanera, our lunar experiences follow the principles of the Taino Indians' healing traditions, to help guests harmonize with our chakras and with the energy of Mother Earth.
Balder, personal growth guide, Palmaïa, The House of AïA, Playa del Carmen, Mexico: The night and the moon represent the unconscious. That is why lunar or night treatments can be especially good for releasing unresolved emotions and longings that may be blocking the flow of energy in the body.
Continue reading our Digital Magazine for more insight on the benefits of lunar treatments...