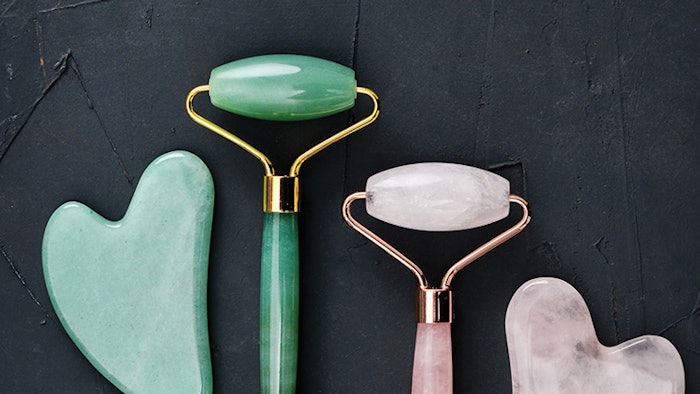 As our modern world advances, blooming with new and innovative wellness trends, beauty professionals seek more exquisite and diverse treatment methods from around the world to bring balance into self-care routines as well as elevate their practices.
Traditional Chinese Medicine (TCM) offers this elevation. The ancient medicinal healing art encompasses modalities such as acupuncture, massage, meditation and movement therapy. TCM revolves around the understanding that our bodies are powered by energy and possess inherent healing capabilities. Wellness practitioners and skin specialists may support these natural processes by incorporating elements of TCM within the treatment room.
Acupressure
In TCM, the traveling source of power and vitality within the body is known as Qi, and it is continuously flowing, systematically connected throughout our bodies by meridians and pathways. Specific sites along these pathways that are believed to influence this movement of energy are called acupoints. There are nearly 2,000 acupoints located throughout the body. During a skin care session, we can promote overall well-being during the treatment with the application of gentle pressure to various acupoints. This technique is known as acupressure.
Continue reading our Digital Magazine to learn more about Auriculotherapy, Gua Sha therapy and more...
Kristen N.M. Johnson, RN, LE, is co-owner of The Eclipse Spa in Westminster, Maryland. With more than 10 years of experience in luxury spas, she is passionate about creating a unique and indulgent experience for each guest, specializing in the development, education and implementation of innovative treatment protocols. Johnson is an Usui reiki master and teacher, and she holds advanced training and certifications in holistic and integrative health, aromatherapy, acupressure, auriculotherapy, facial cupping, facial reflexology, crystal therapy, chakra healing and more.