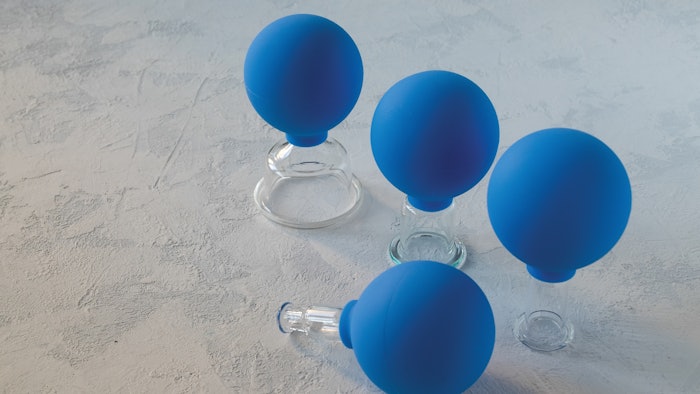 Cupping therapy has become increasingly popular, with many celebrities and influencers touting the treatment's benefits for a multitude of concerns. This Eastern alternative medicine can be used to help alleviate pain and inflammation while improving blood flow, relaxation, well-being and more. See what industry experts had to say about this growing wellness trend.
"Cupping is an up-and-coming trend in the aesthetic field as people are increasingly looking for more natural remedies that deliver healthy, glowing skin. Facial cupping, in particular, helps increase lymphatic and blood circulation to help remove toxins, decrease puffiness and promote better nutrient delivery, thereby making products more effective to address common skin care concerns." —Kimberly Bazemore, national training director at emerginC.
Other Expert Quotes From:
Vivianne Garcia-Tunon, VP of developement of THE WELL in New York City
Cindy Merrill O'Brien, holistic esthetician and founder of LIV + GRACE Skincare
Deirdre Strunk, VP of spa, fitness and beauty at Canyon Ranch
Hilda Gonzalez, DACM, LAc, MSTOM, CMT, holistic and primary healthcare provider at Saffron & Sage in San Diego
Nikki Miller, director of Kohler Water Spa in Green Bay, Wisconsin
Continue reading on what other experts had to say about the treatment in our Digitial Magazine...