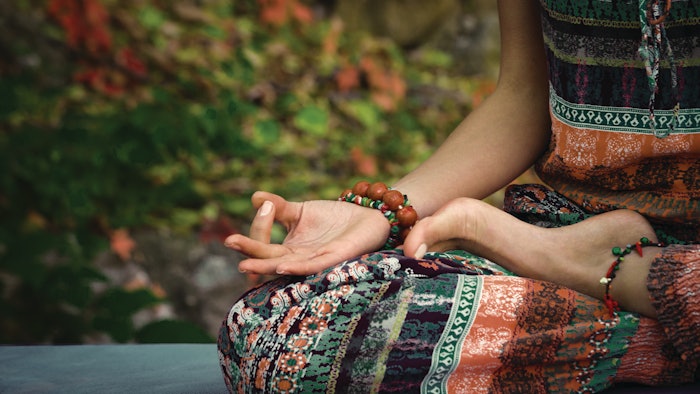 It's fair to say that spas are at the forefront of the holistic health and wellness movement, as people everywhere are discovering that the most effective approach to health is through practices and services that address both the body and mind. Spas around the world are incorporating the latest groundbreaking treatments in intrinsic health, running the gamut from whole body treatments and nutrition to mindfulness and well-being.
At the same time, spa-goers are becoming more aware of native wellness practices throughout the world, and so they're seeking to experience authentic and indigenous modalities. If they're in Mexico, they want a cactus paddle massage to heal sunburns, exfoliate skin and neutralize free radicals. In Cusco, Peru, they can receive a Chumpi stone treatment made from the rock and quartz of the Andes Mountains, which draws out dense energy and blockages to balance flow. In Asia, they'll seek a rice exfoliation to tone and tighten skin; in Granada, Nicaragua, face and body treatments feature Mombacho volcanic mud to heal and draw out impurities.
Luckily, there are plenty of ways to incorporate wellness treatments from around the world into your offerings menu. Here, you can explore some of those options, and consider adopting or adapting them to infuse an extra authentic touch into your services.
1. Egypt
In Alexandria, Egypt, clients can enjoy any number of services inspired by Cleopatra and her legendary beauty regimens. A luxe Cleopatra-inspired treatment can include a creamy milk and honey bath, followed by a relaxing full body massage. The milk exfoliates and moisturizes, while honey has antibacterial and humectant properties—ideal for oily or acne-prone skin. Balanced skin combined with a relaxing massage brings clients one step closer to total harmony; it's undoubtedly a treatment fit for a queen.
2. Jordan
In Jordan, the Dead Sea is a well known healing destination. Ishtar Dead Sea-inspired treatments include hot and cold bathing, cleansing and massage using Dead Sea salts and mud, and a stint in a sauna. Combined, these therapies help promote healing and wellness. In Jordan, these services often conclude with an anointment in a sleeping room, allowing clients to genuinely forget their worries and switch off their minds.
3. United Arab Emirates
In Abu Dhabi, United Arab Emirates (UAE), customized massages are created to harmonize, energize and completely relax clientele. A harmonizing massage uses gold-infused oil to rebalance the mind and body; an energizing massage uses diamond oil to restore vitality; and a deeply relaxing massage uses a caviar-infused oil for a calming effect. Each treatment can target different parts of the body to offer relief from fatigue, aches and pains while preparing clients for a more restful sleep. Spas can even combine the benefits of these three massages into one for a bespoke, layered experience.
Cynthia Malcom Taylor is an internationally certified CIDESCO diplomat and founder of Edgar Renee Aesthetic Education and Consulting Group. She's also the founder of Queen Taylor Cosmeceuticals, and has more than 20 years of experience in the spa industry.
Continue Reading for 2 more wellness practices and honorable mentions in our Digital Magazine...