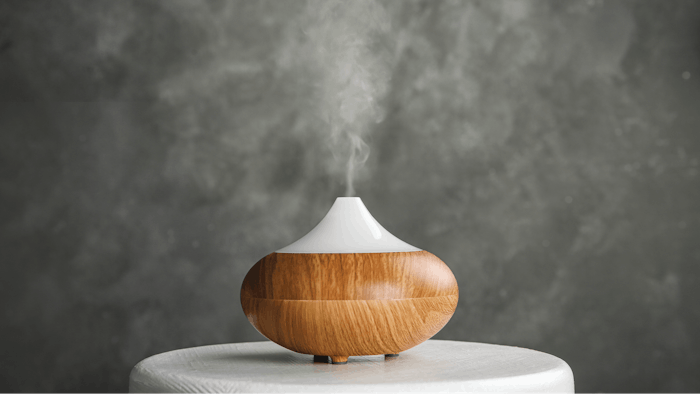 The spa treatment room is a sanctuary, a space to carefully curate a unique, safe and uplifting environment for your clients. Creating sanctuary in daily life has never been more essential, and the sacredness of sanctuary has never been more undeniable. In the wake of 2020 and all that we've collectively experienced, a deep appreciation of the need for safe spaces, wellness services and the touch of a skillful practitioner has remained. Therapeutic modalities like aromatherapy not only support skin care professionals to create an atmosphere of sanctuary in their treatment rooms, but they also holistically support the well-being of clients and practitioners alike.
What Is Aromatherapy, Really?
Although aromatherapy has become quite the buzzword in the past decade, its roots are deep and its effects profound. If you've ever stopped to take in the smell of dew in the morning, the aroma of fresh blossoms on a warm breeze or the joyful mix of holiday spices in your hot apple cider, you've experienced the transporting and mood-altering power of scent.
For more than 10,000 years, cultures around the world have used essential oils for ritual, purification, celebration and meditation. Today, both individuals and wellness practitioners harness the therapeutic value of essential oils through the practice of aromatherapy.
Essential oils are derived from plants and are the most concentrated and potent of all botanical extracts—70 to 100 times stronger than the plant itself. Although referred to as "oils," essential oils are highly aromatic and volatile (meaning they can quickly evaporate), unlike the fatty or "fixed" oils that may come to mind, such as olive or coconut oil. Found within flowers, roots, leaves, seeds and fruits, essential oils are commonly extracted through steam distillation that, at high heat, produces two components: essential oil and hydrosol (or flower water). Both retain the therapeutic properties of the plant from which it was extracted, but to different degrees: the hydrosol being a gentle and subtle therapy, contrasted by the essential oil's high concentration.
An important first step to incorporating aromatherapy into your practice is learning how to source responsibly. This includes environmental sustainability and quality assurance for your clients. Seek distributors that carry only organic or wild-harvested essential oils, which denotes sustainable farming practices and a commitment to avoiding overharvesting. Wild- harvesting or wild-crafting is the process of collecting herbs or plants where they grow natively, finding them in nature rather than mass producing them, and only harvesting as much as is sustainable for that plant.
Continue Reading to learn more about using aromatherapy in the treatment room and in skin care and body care in our Digital Magazine...
Bonnie Campbell is the director of marketing and business development for KM Herbals, a botanical and aromatherapeutic personal care brand that offers professional and private label services. She works to further KM Herbals' mission to provide quality self-care to and through community. Valedictorian of the School of Arts and Sciences at the University of San Diego, Campbell holds a degree in communication studies and sociology.