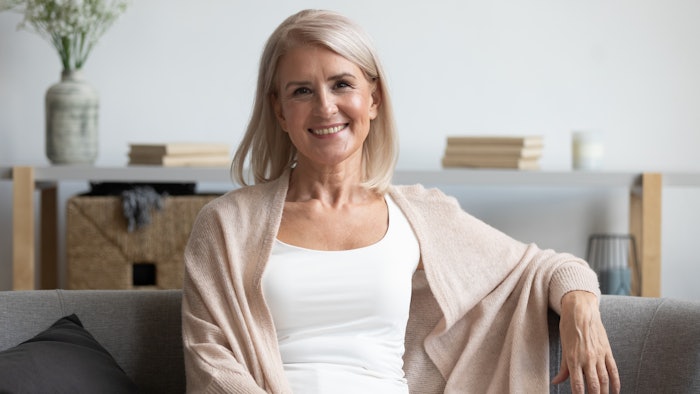 In honor of World Menopause Day, this Oct. 18, 2022, Julianne Arena, M.D., FACOG, ABAARM,a double board certified physician from Harvard who specializes in women's health and sexual well-being, is sharing five tips for cultivating a more positive mindset about menopause. 
Related: Tips for Treating Menopausal Skin
"Women's bodies are going through so many changes during menopause that stress can exacerbate. I hope that women have honest conversations with their doctors about how they feel mentally, emotionally and physically because there is help and support," said Dr. Arena. 
1. Meditate 
Meditation is an underused and potentially powerful stress-management technique. One way to make it easier to get started is to find a partner and trade off guiding each other through the process.
2. Be Mindful
Mindfulness is a state of active, open attention to the present. Practice mindfulness every day so it becomes a habit. Women don't have to join a class or attend special sessions. Practicing mindfulness on a daily basis can help reduce stress and anxiety, promote relaxation and improve overall health.
3. Stay Present
Avoid dwelling on the past or worrying about the future, which can contribute to a lack of appreciation for the present moment. When women focus on the present, their sense of time expands, enabling them to enjoy every moment.
4. Laugh 
Laughter is a beneficial way to combat the negative effects of menopause and other mood disorders, such as depression. Laughter can stimulate the immune system, enhance learning and memory functions, and help cope with stress.
5. Seek Help
It's okay to ask for help. Menopause can be a time of change, confusion, fear and embarrassment for women. But it doesn't have to overwhelm them. With the right knowledge, women can find ways to live with and manage the experience more successfully. Women have access to all the information they need, and with that information, they can make decisions that are best for them and their bodies.