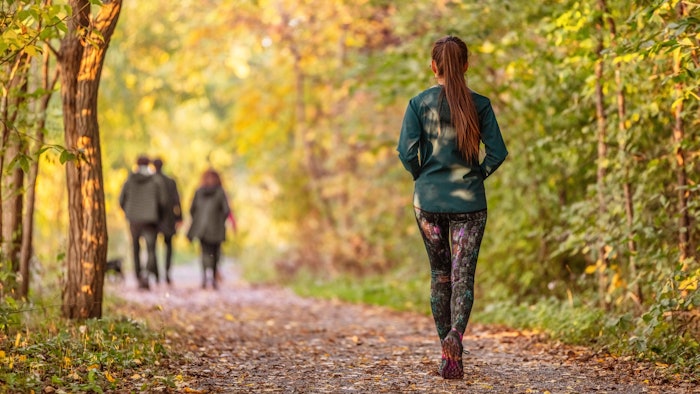 It's almost 2023, and self-care and personal wellness are here to stay. Spas are increasingly emphasizing longevity, with today's offerings highlighting both self-care traditions and new innovative practices. These three mind-body wellness trends are expected to be popular in the new year. 
Related: Trends in Women's Wellness: What's Old Is New Again
1. NAD+ 
Nicotinamide Adenine Dinucleotide (NAD+) has benefits that include slowing the aging process, improving cognitive function and mood, increasing vitality and energy, and decreasing inflammation and regenerating cells. The research even says that boosting NAD+ levels can extend lifespan. Wellness seekers will be flocking to get NAD+ IV drips in the near future.
2. Forest Bathing
Shinrin-yoku, or forest bathing, is a Japanese practice that harnesses the power of the natural environment and its many therapeutic benefits for mental and physical health. Forest bathing can be as simple as a slow, mindful walk in nature, where you pay attention to the surroundings using the senses. There is no destination or goal other than to appreciate nature. Spa and resort guests are benefiting from this as a guided treatment that reduces blood pressure and stress, boosts the immune system and improves memory, concentration and sleep. 
3. Urban Bathhouses
This trend travels back to the time of public bathhouses that brought people together in the common pursuit if cleanliness fueled by mineral-rich waters warmed from the earth's core. The waters not only cleanse, but also treat skin conditions, relieve pain and encourage rest and relaxation. Post-pandemic demand for urban bathhouses are fueling annual growth rates of 18% for Thermal/Mineral Springs through 2025, with new bathhouses featuring hydrothermal bathing, according to the Global Wellness Summit (GWS).