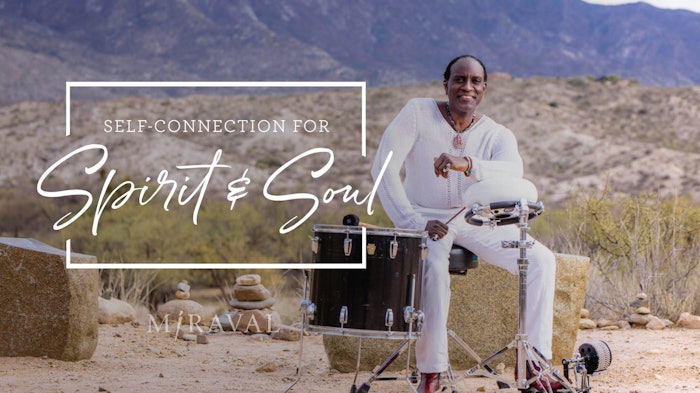 Courtesy of Miraval Resorts & Spas
Renowned wellness destination Miraval Resorts & Spas has released an online video wellness experience called "Self-Connection for Spirit & Soul." The five-minute videos, led by Miraval specialists, display practices and techniques that help viewers improve their well-being as they strive to become their best selves.
Self Connection for Spirit & Soul videos include:
Healing Splendor of Sound: Experience the gentle sounds and soothing effects of a symphony of antique singing bowls. Performed by sound meditation practitioner Rudi Bach.
Reclaim Your Breath: Learn how to breathe properly for meditation and for stress reduction. Performed by body-mind-spirit specialist Alyson Simms.
Creating Joy & Harmony: Learn about self-reflection, breathing and self-empowerment. Performed by music healer Richard Noel.
Chakras: Keys to Personal Growth: A guided practice to help you explore the spiritual body and its relationship to the elements of nature. Performed by intuitive medium and spiritual guide Steven Ross.
Song of the Rose: This experience translates a rose plant's vibrational frequency into sound, conveying its message of self-love, open hearts and solace. Performed by ceremonialist Dayla Robinson.
Discover Your Doshas: Knowing your dosha type can teach you about your essential nature, tendencies, strengths and areas of challenge. Learn strategies to optimize your health and wellness based on doshas. Performed by Ayurvedic specialist Clinton Horner.