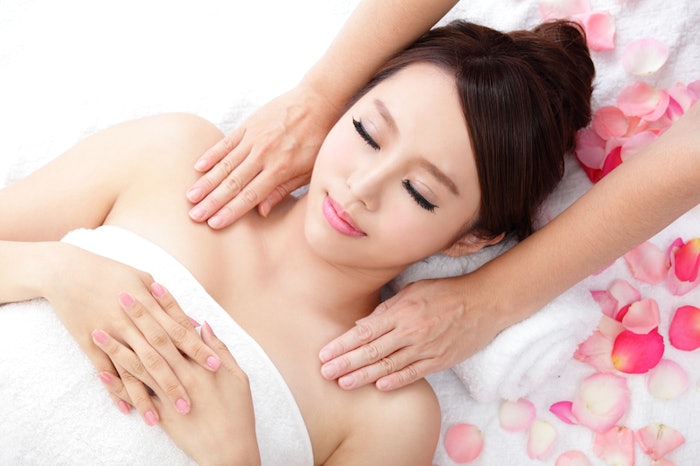 Spring is finally upon us, and it's safe to say that we're all looking forward to going outside and being more active. For me, this means getting much needed sunlight and fresh air—and probably some kind of muscle soreness from the uptick in movement. Whether or not this is also the case for other spa-goers, it's still true that bodywork is a staple of spa and wellness, regardless of the time of year.
With that in mind, this month at WellSpa 360 we will be talking about great ways to improve your massage therapy services. Holistic wellness pros share their expert insights about lymphatic drainage techniques and the growing popularity of facial massage.
We're also doing some in-depth coverage on poultice massages, including their wellness benefits and a complete protocol for the face and body. You can also learn about six fun, relatively simple ways to elevate your massage therapy offerings overall, and don't forget to check out our top massage-supporting products this month.
There are always plenty of other topics in WellSpa 360 that will help you guide your guests in their self-care efforts, whether it's with salt therapy, on-site herb gardens and more. Below, associate editor Maggie Walker and I share our own self-care favorites that we've been enjoying lately.
| | |
| --- | --- |
| | It's never too soon to start antiaging home care, and Foreo BEAR microcurrent is quick and easy enough for me to do regularly—plus the instant results are great motivation!  |
| | Instead of blaring an alarm in my ear, the Sleep Cycle app plays gentle, soothing music when I'm in my lightest sleep phase. I wake up naturally, which is much better for my mood.  |
| | I recently used this arnica-infused Kneipp Active Gel for a back spasm, and it delivered fast relief. Not only did it immediately alleviate the pain, but it helped me relax and heal more quickly.  |
| | Maggie shares: "After all the Illinois snow, my skin needs serious support. The Ilona Budapest Cocktail Mask is my all-in-one treatment, as it hydrates, balances and soothes my complexion."  |
| | |