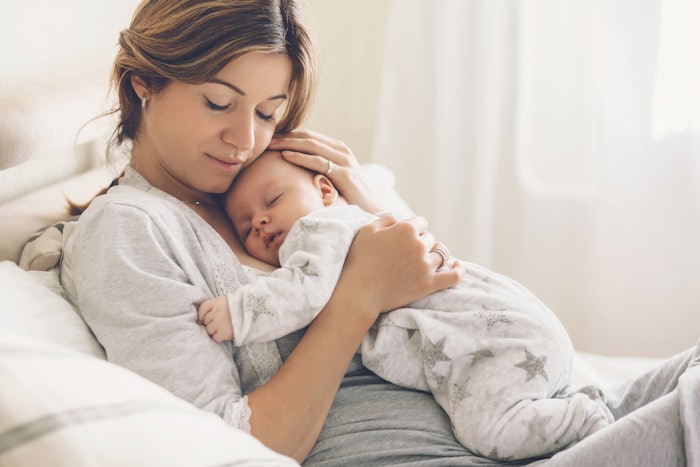 Facial Lounge founder and CEO Amber Rose Johnson knows firsthand how hard it is to love yourself through all the chaos, especially when you're also working full time. As a single mother herself, she knows how important it is for working moms to care for themselves, as it allows them to best fill and enjoy their crucial roles
—something that is doubly important for moms working in spa and wellness
.
Johnson is proud that she's able to practice what she preaches, so she shared her top self-care tips for working moms in the spa industry, plus a special Mother's Day practice just in time for this weekend!
1. Just Do It
Make yourself and your mental health a priority, so you can be the mom you want to be. Schedule time. Even if you have to change it, at least you have something in the books to remind you that you deserve quality time, too.
2. Make a Routine
Take 30 minutes, at least twice a week, to focus on you and only you. Maintaining this as a regular routine makes it easier to figure out a time and schedule that consistently works where you will not be interrupted. 
3. Make Bedtime "Me" Time
When your kids go to sleep, you are off the clock, so stop working and relax! Take this time to do something you love or let yourself indulge in an experience you don't regularly get to enjoy.
In addition, Johnson put together this quick but meaningful experience for moms who want to take some special self-care time for Mother's Day:
Tell yourself you are loved.
Draw a bath and add the whole jar of bath salts.
During your bath, apply a face mask (multitasking!).
Rinse the mask off with cold water.
Apply an eye mask.
Apply a no rinse sheet mask and let your skin soak in all the nutrition.
Amber Rose Johnson, founder and CEO of Facial Lounge, has decades of experience in natural skin care. A successful licensed esthetician, she took extra classes at UCLA to learn more about the links between health, diet and skin, along with the best treatment methodologies.