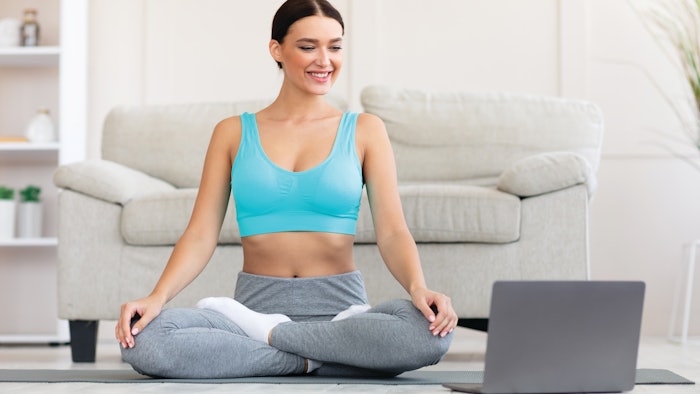 Wellness via video. Virtual massage. Facials on Facebook. Pre-COVID, delivering a spa experience was done entirely in-person, but times have changed. The pandemic forever altered the way we live, learn and interact. For the high-touch spa and wellness industries, business as usual is not the same. In 2020, the way therapists and practitioners connect with clients had to be rethought thoughtfully—and quickly.
In our increasingly vaccinated world, it's likely your spa or wellness center is now fully open. However, your clients may be more willing—or even prefer—to receive relaxation and stress relief via video. According to "The State of Video Marketing" report compiled at the end of 2020 by video education brand Wyzowl, 68% of consumers say the pandemic has impacted the amount of video content they've watched online, with the overwhelming majority (96%) saying this has increased.
With the virtual wellness trend poised to remain popular, spas must find ways to help their clients work on their well-being via video, which has the added benefit of getting the word out about the spa's range of wellness offerings.
The Content
Here are just two examples of how companies can effectively support clients' self-care via their virtual offerings.
Kasiiya Papagayo is an eco-wilderness retreat overlooking the Pacific Ocean in Costa Rica. During the pandemic, "Kasiiya at Home" was created to bring health and wellness energy directly to clients, demonstrating techniques to help combat these difficult times. Available on Kasiiya's website, it's comprised of tutorials led by on-site healer Yamuna for a restorative wellness experience in the comfort of home. The videos include:
Self-Massage: These three-minute videos target the neck, head, hands, feet and liver.
Family Wellness: Demonstrations of how to connect with your partner through targeted back, foot and head massages focusing on pressure points to release energy and toxins.
Meditation and Chakras: Explaining the purpose that each chakra serves, and how to open and align them with areas of the body that affect emotional and physical well-being.
Continue reading content and production tips for delivering self-care videos to your clients in our Digital Magazine...
Known for her communication skills and media relationships, Debra Locker has worked in PR and journalism for nearly three decades. She is the president of Debra Locker Group (debralockergroup.com), an agency specializing in lifestyle, spa, wellness and beauty. Prior to becoming an entrepreneur, Locker was the PR director for the International SPA Association (ISPA), as well as a TV journalist.