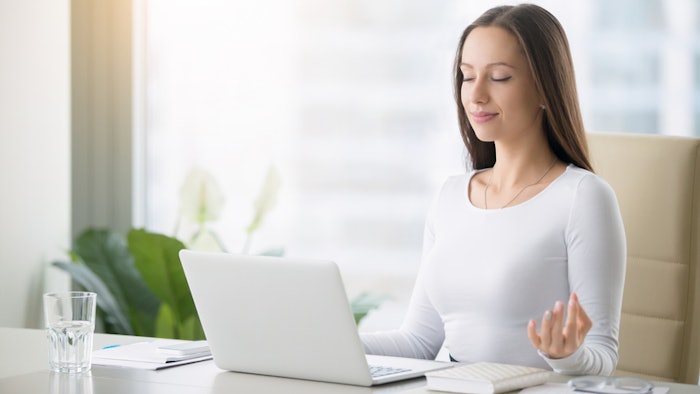 This September 21-22, 2021, the WellSpa 360 Expo will bring the top treatments, trends and business advice to wellness spa professionals. Attendees will also have the chance to enjoy mindfulness breaks created by the renowned Miraval Resorts & Spas. Here is a quick breakdown of the wellness breaks we'll be enjoying during the event.

Mindfulness with Miraval
Tuesday Sept. 21
On Day 1, the Mindfulness with Miraval wellness breaks come from the brand's Sensory Journeys, a meditation series created as part of Miraval's partnership with the National Alliance on Mental Illness (NAMI). There will be two guided meditations taking place between education sessions.
12:00 p.m. Meditation for Breath: A calming practice focused on breathwork that will quiet thoughts and elevate well-being.
3:15 p.m. Meditation for Body: A body scan that will help attendees be more present, allowing for mental and physical relaxation.
Wednesday Sept. 22
Part of Miraval's Self-Connection for Spirit and Soul series, Day 2's wellness break is the Healing Splendor of Sound, taking place at 11:25 a.m. This 5-minute meditation features sound therapy and breathwork to help attendees care for their soulful side and support themselves spiritually.
The WellSpa 360 Expo will bring the top treatments, trends, business advice and mindfulness exercises to wellness spa professionals. With health and wellness a top priority for many consumers, you can't afford to miss this inaugural event. Don't forget to register today!