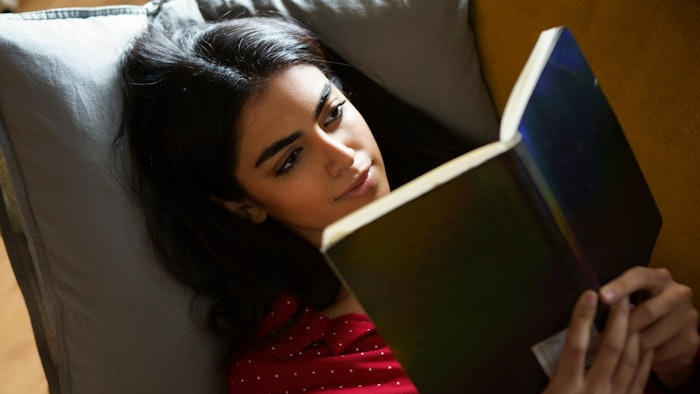 One of the most important aspects of the spa experience is the time spent away from the distractions of everyday life, giving clients the ability to focus on the present and release their stress. A big part of this experience comes from time spent away from phones and other distracting devices. Here at Salt Spa at The Reeds at Shelter Haven, we instruct clients to put their phones away in their lockers before beginning their spa journey, which ensures that they have the most relaxing and restorative experience possible.
While a day at the spa without devices is usually the key to unwinding and refreshing oneself, therapists who spend their days working in spas may feel a little differently. Day in and day out, spa therapists pour energy and healing into their clients, and replenishing this energy regularly is necessary to avoid burning out. After a long day at work, it can be tempting to pull out our phones and endlessly browse social media, play games or consume the news for hours. Studies show the average adult spends almost four hours on their device each day with little to show for it. Although these activities provide a necessary distraction, they do not replenish the mind and the soul. To give the best energy to our clients, we must be constantly aware of the energy we are putting into ourselves. 
Related: Advice for Maintaining Work-Life Balance
To truly revitalize oneself, a therapist should make a point to detox from their digital devices on a regular basis. If we're able to limit our screen time, we can gain more mental clarity and have the time and space to recharge. By detoxing digitally, we can benefit from better sleep, higher productivity, increased mindfulness and serenity. A good way to start this device-less habit is to get out into nature if possible—leaving the devices at home. A hike or even a peaceful stroll with a friend or loved one is one of the best ways to reconnect with the earth and feel more grounded.
Or, how about introducing your own self-care ritual to replace nightly screen time? A simple self-care routine that I recommend and enjoy myself, starts with turning off my phone, smartwatch, computer and television. I brew myself a cup of herbal tea, apply a face mask (my favorite is the Skinceuticals Biocellulose Restorative Masque), bring my favorite book to the couch and delve into a world outside of my own. After I started doing this on a regular basis, I found myself sleeping deeper and waking up more refreshed than ever before.
If you're able to do your own digital detox several nights a week, your physical and mental well-being will thank you for it, and so will your clients, who will feel the change in your energy and enjoy coming back to you again and again.