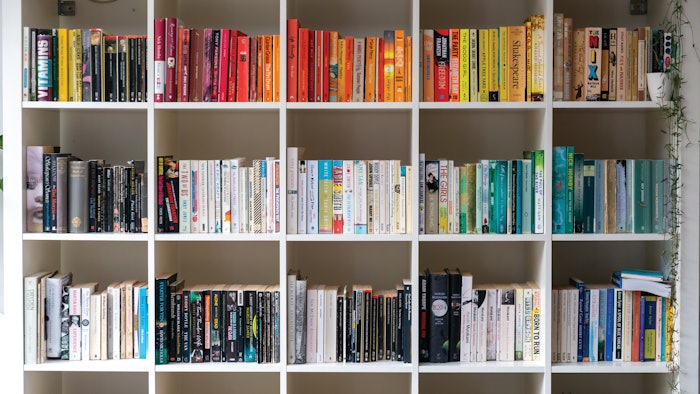 I love books. I'm always somewhere in the beginning, middle or end of a book or variety of books. I often read in sets of three. The seemingly unrelated books in each set somehow create an interdisciplinary and intersectional genre and time period tension that feels ecstatic and often cathartic. The set selections are created intuitively and deliver the precise medicine I need to satisfy a longing, curiosity and need for a specific type of knowledge. Sometimes a set requires a new purchase, and often a new purchase inspires an entirely new set.
A private library of both read and unread books becomes a resource and research tool for the person responsible for the careful selection and oversight of the books. Aristotle's adage, "The more you know, the more you realize you do not know," thrives in a personal library punctuated by rows and piles of unread books outnumbering those that have been read.
In fact, even in ancient Greece, libraries were considered sacred experiences for soul healing, and Aristotle emphasized the transformative ability of reading literature to aid in people's emotional release. The therapeutic benefits of reading and writing are as relevant as ever, and spa and wellness practitioners can better serve their clients by reading up on the healing effects of bibliotherapy.
Continue Reading to learn about the healing benefits of books in our Digital Magazine...
Shel Pink is the founder of SpaRitual, the sustainable vegan beauty brand based on self-care, and author of Slow Beauty: Rituals and Recipes to Nourish the Body and Feed the Soul, with ways to create moments of meaningful self-care and wellness. A wellness industry expert and innovator, Pink's advice and insights have been featured at events and media outlets around the world.