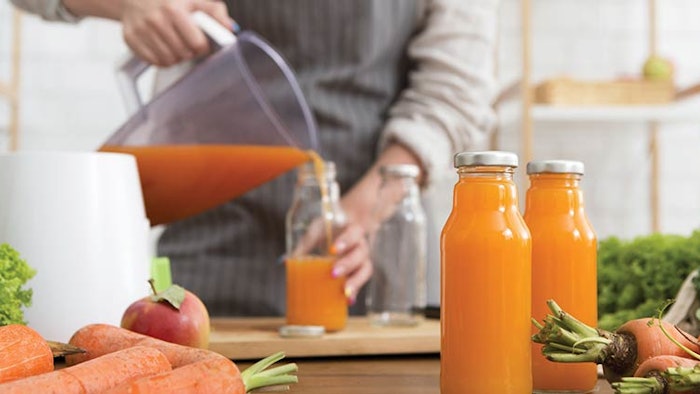 What are the benefits of holistic beauty?
Ben Johnson, MD, founder of Osmosis Beauty: Holistic beauty includes using ingredients that are good for the skin and addressing skin health inside and out. As it turns out, most skin conditions come from internal imbalances, toxins or pathogens. Only by offering holistic beauty solutions can we properly address the sources and truly correct skin issues. Even when trying to correct signs of aging, it's much more effective to work with the skin's repair mechanisms instead of burning or traumatizing it, which only triggers repair of the newly formed damage. Permanent change is possible—the skin just needs to be inspired.
Graydon Moffat, founder of Graydon Skincare: The benefit of holistic beauty is that professionals can provide clients a new way to feel and think about themselves when they look in the mirror. If they're happy with who they are, then they're not so critical of perceived flaws or even self-conscious of what other people think of them. The beauty they see comes from a place of self-compassion.
Gina McGuire, founder of GinaMarie Products: The benefits of holistic beauty are many, starting from the inside out. It's the most natural way to care for the health of our skin. However, people must be mindful of what they're putting into their bodies, as the skin is an incredible diagnostic tool. Anytime we can topically duplicate what the body does internally, we can be assured we're moving in the right direction.
Jaclyn Luongo, sales manager of Inika Organic: Now that the globe has been affected by a health crisis, this is a perfect opportunity to make a conscious effort toward healthier choices and a holistic approach. Becoming aware of what we put on our skin and choosing pure ingredients is what holistic beauty means to me. Being healthy from the inside lets it all work in synergy together.
What role does holistic beauty play in the wellness industry?
Moffat: Holistic beauty plays the role of helping customers understand that beauty is all around them; they're a part of it, not separate from it. Clients' self-care is an extension of their own inner beauty that already exists, and the services they enjoy help nurture that deeper connection of body and mind.
Harpreet Kaur, LE, energy healing expert: My energy healing sessions incorporate a Kansa wand, Ayurvedic oils, scalp massage and mindful breathing. I guide clients to redirect unwanted or negative energy, and break that pattern of unwanted thoughts with the use of Ayurvedic oils in a deeply meditative state of mind.
As a holistic esthetician, I focus on treating my clients' skin from beneath the surface. Massaging the facial energy points, or marma points in Ayurveda, helps me deliver the ultimate relaxation. It's a way to release their tension and give them a sense of calm, so they experience a relaxed breath and mind. When a person is tense, their breath goes out of balance versus when they're relaxed, so balancing their breathing is the key to relaxation—and tense breath leads to tense facial muscles, which of course causes aging and dullness, as well. It's all linked, and that's why holistic beauty is essential in the wellness industry.
McGuire: Holistic beauty is one and the same in the wellness industry. Quite honestly, there's no other option when it comes to wellness, whether that be in terms of skin care or general health. Keeping the complexion healthy starts with a daily regimen and cosmetics that are clean to ensure that their skin health isn't compromised.
Continue Reading to learn more about how Holistic Beauty can be used in your spa in our Digital Magazine...