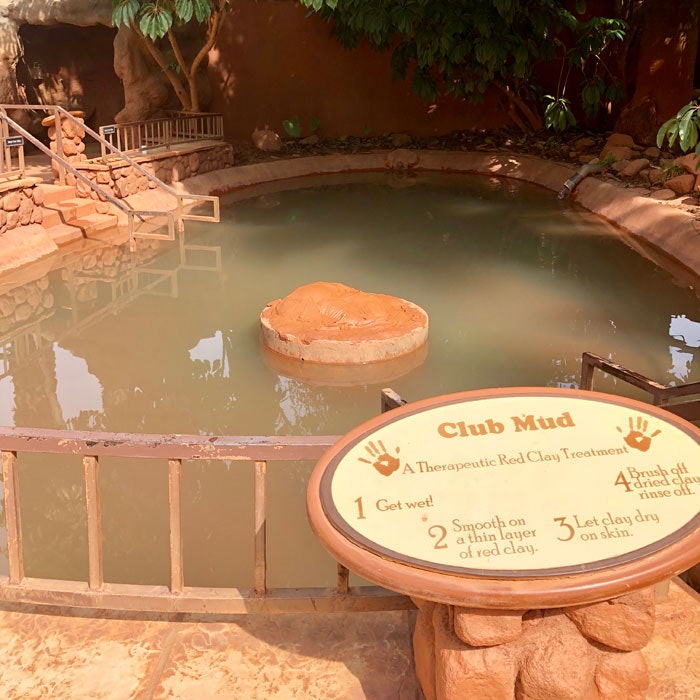 We're somehow having our first real winter in a long time here in Southern California, and as much as I adore rainy weather, the lack of sunlight (and exercise) has left me feeling a bit unbalanced. Luckily, Glen Ivy Hot Springs came to the rescue via an invite to try its new Shirodhara Body Treatment (50 min./$135) and enjoy a day at the resort. I practically jumped for joy!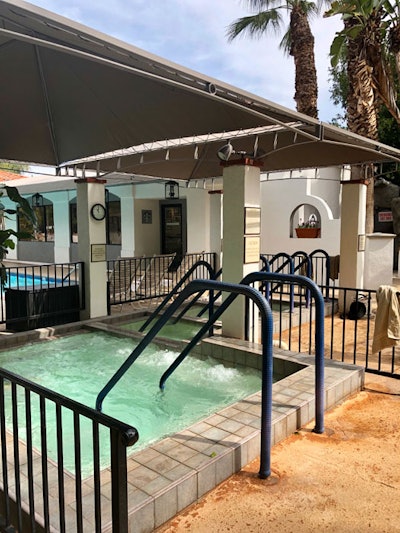 My husband and I drove down, checked in, changed, and I was on my way to the treatment villa in no time. The super relaxing service started with an aromatherapy inhalation followed by an indulgent hand and foot massage. (As someone who spends her workday at a computer, I can personally attest that a good hand massage is just heaven.) Shirodhara is Sanskrit for "head flow," so after completing the massage portion, my therapist Valentina gently poured a stream of warm Shankara Naturals oil over my forehead for some 10 minutes, and allowed me to sit and enjoy a few moments of silence. I had no problem relaxing then, as the oil trickled down the back of my scalp. I only sank deeper into that state when Valentina performed the final, truly exquisite scalp massage—another highly underrated experience, in my opinion! She then wrapped my hair in a super soft towel—the kind with a button at the bottom so you can fasten it, a personal fave—which was mine to keep. And with that, she sent me on my way.
Despite my completely blissed-out state, I was excited to meet back up with my husband and spend the entire day at the hot springs. We enjoyed a fresh, healthy lunch of plant-based sliders and fish tacos, then visited Club Mud, where we slathered on the detoxifying red clay and baked it dry in the sauna. After brushing it off, we headed straight to the mineral baths so that our newly exfoliated, ultra smooth skin could soak up those benefits. After a little light sunbathing, I visited the boutique (and may have bought some adorable lounge pants), and we finally went home—relaxed and positively glowing!
— by Laura Waldon
About Glen Ivy Hot Springs: Wellness destination Glen Ivy Hot Springs lies sheltered across 12 lush acres in the Temescal Valley of Corona, California. Natural mineral spring water flows from deep in the earth to 19 therapeutic pools and healing baths, bringing guests relaxation, renewal and a sense of well-being for over 158 years. The springs attract more than 200,000 annual visitors who seek the benefits of nature and water, in addition to body, skin and nail treatments. Glen Ivy Hot Springs is operated by GOCO Hospitality.